Master data management insights from Fresenius Kabi and SAP
In this live webinar, Fresenius Kabi will shed light into their master data management powered by SAP MDG and CDQ.  Join us to learn how external data integration helped them achieve an elevated experience for the users with high-quality, reliable, and trusted customer and vendor information.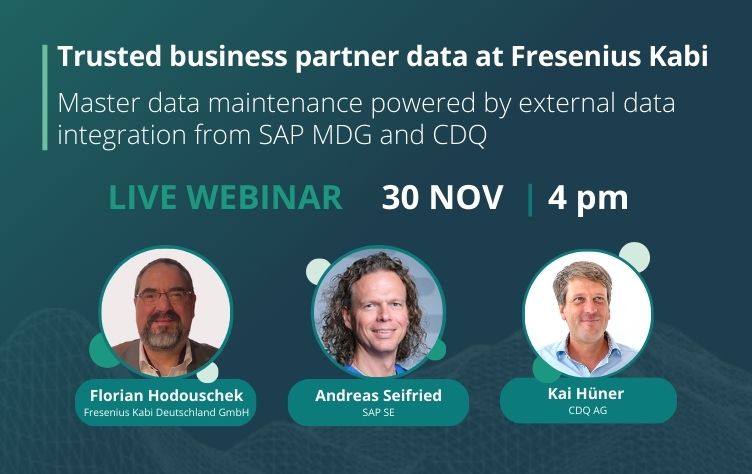 Watch our data management webinars on demand!
In our free webinars, our experts, customers, and partners present current and interesting topics in master data management, data sharing, and data quality management of CDQ and the Competence Center Corporate Data Quality (CC CDQ).