Procurement
Empower your procurement processes with reliable high quality supplier master data
In today's hyperconnected world, managing vendors is not just about making purchases. It's about building strategic partnerships, ensuring fraud prevention measures, supply chain risk management and driving innovation. To achieve this level of excellence in vendor management, you need a robust foundation of accurate and reliable supplier master data. Explore CDQ supplier onboarding solutions to turn your data into insights and keep your procurement process more efficient. 

Transform your operations with excellent vendor master data 
One-click supplier creation directly in your daily operation system 
Effortlessly tap into existing data from trusted sources, and eliminate the need for manual data creation. Streamline your procurement operations with CDQ solution to seamlessly integrate existing data from trusted sources. 
Intelligent, algorithm based golden record creation is based on 70+ official and commercial reference sources
2,100+ ready-to-use data quality rules validate supplier names, legal form, address, business- and tax identifiers in real time
System overarching duplicate check enables search for matches in own data
Easy consumption with flexible APIs, ready to use connectors or direct system integration
Empower your team with accurate and consistent information, enabling them to negotiate better deals, identify cost-saving opportunities, and optimize supplier relationships.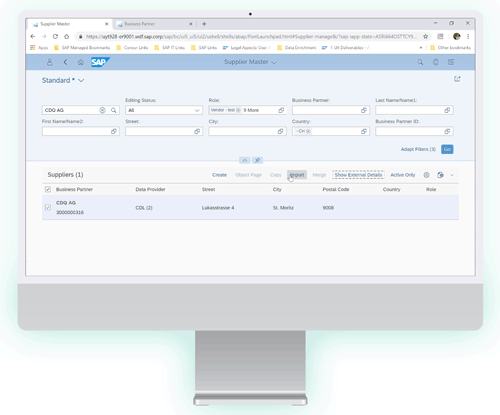 See how others do it!
Built on a semantic knowledge graph and more than 2,100 Data Quality Rules, Bayer's data quality framework enables validation with external data and allows an instant-risk-based approval of master data requests instead of 24h service levels.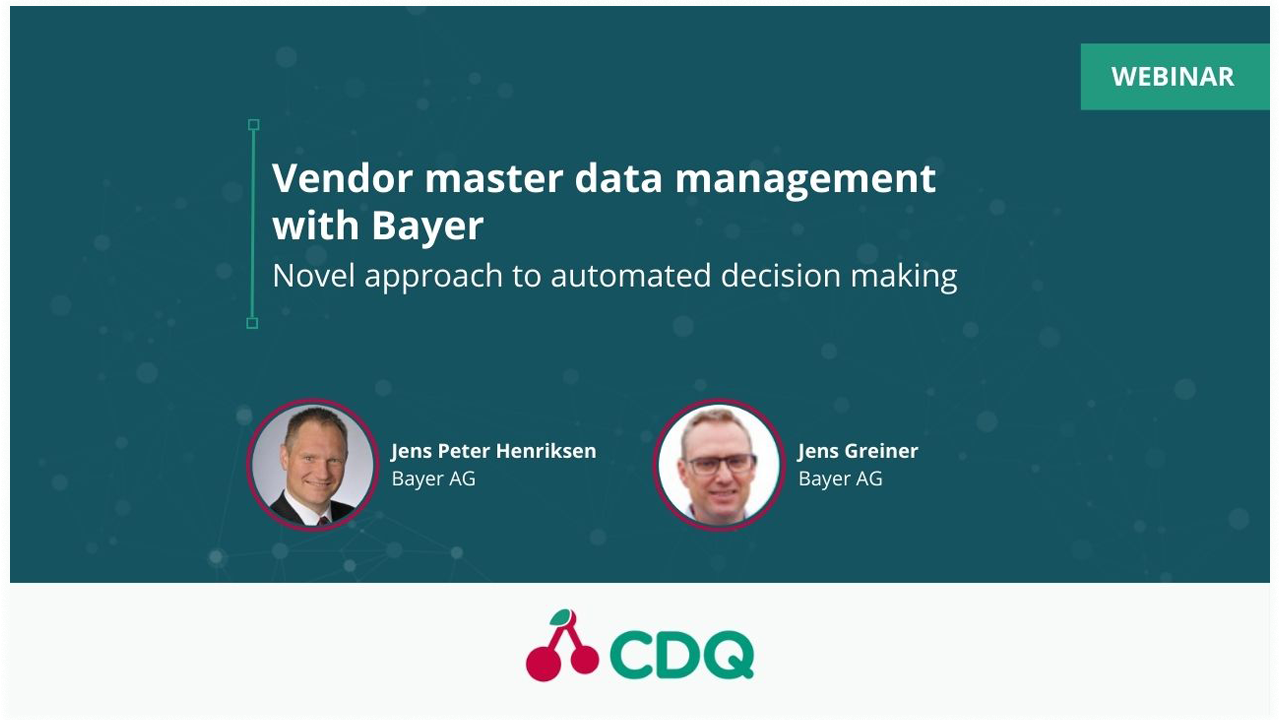 Better-informed decisions and disruption-free supply chain
Optimize risks for improved bottom-line 
Doing business with sanctioned or embargo-affected companies can hit the profit and loss statement and cause reputational damage. With CDQ Cloud Services, your data is monitored continuously against the latest sanction and watch lists, and the corresponding monitoring report provides a summary on potential matches. Validation scope can be extended to PEPs (Politically Exposed Persons), too. 
Thanks to connectivity to local registers, you can also automate your tax ID verification and make sure that legal address, names and business identifiers are correct (i.e., GST numbers, tax identifiers, national identifiers and other third party and proprietary identifiers) with respect to existence, format, reference format, check digits and consistency.  
Top picks for procurement
At a glance
Unlock the value of your supplier master data  
Rule-based quality check at entry point and augmented record creation 
Automatically validated bank data records for accounts payable and receivable process 
CDQ community-based proactive fraud alerts and bank account trust score 
EU VAT qualification of supplier identifiers, legal names and addresses  
2,100+ ready-to-use data quality rules to validate your data 
Access to data sources like Bureau van Dijk and Dun and Bradstreet  
One-time de-duplication of supplier records across all systems 
Configurable data quality rules for customized validation process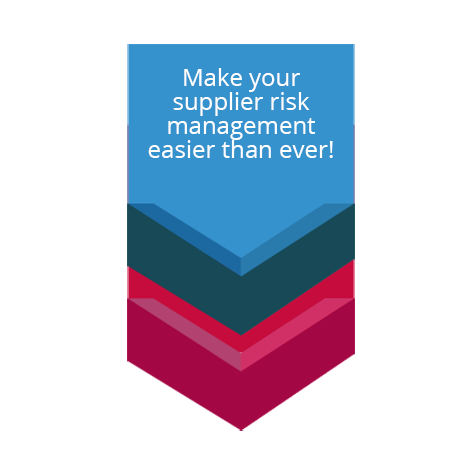 Book a demo
Discover the CDQ Cloud Suite Solutions
More data management knowledge