Speeding up sales through high quality Customer Master Data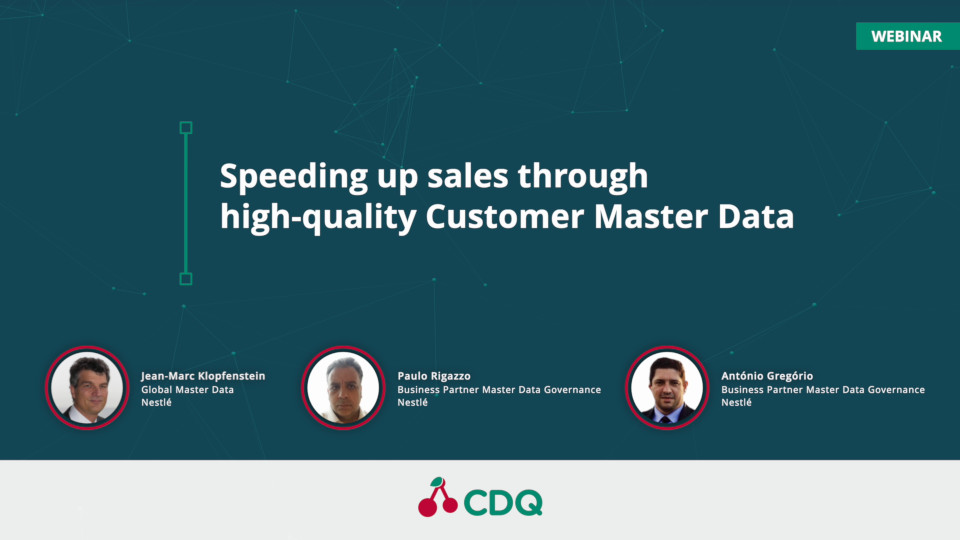 In this webinar, Nestle showcases their journey from a global and standardized environment that was disrupted by many local processes and data quality concerns to a centralized approach powered by CDQ cloud solutions.
Result?
80% of customer data records are created in less than 1 day, elevated data quality makes Nestle the Top Performer in data quality benchmarks among 20+ other multi-national companies, and the automation of data entry reduced transaction costs by 14%.
Thorsten Umsonst (CDQ), Jean-Marc Klopfenstein, Paulo Rigazzo & Antonio Gregorio (Nestlé)