Europe's leading expert community for data management
The Competence Center Corporate Data Quality (CC CDQ) is a research consortium and Europe's leading expert community for data management. 
Members of the CC CDQ benefit from a cross-industry network, knowledge sharing, and research & co-innovation.
We bring together data management experts from practice and academia:
The CC CDQ was founded in 2006 at the Institute of Information Management (IWI – University of St. Gallen). Today, it is operated by CDQ AG.
If you would like to learn more about the CC CDQ or to become a member of the CC CDQ, please contact us.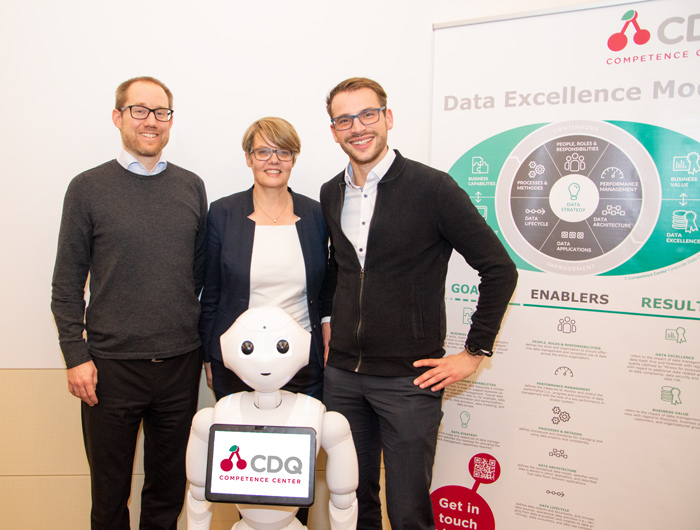 Benefits of a CC CDQ membership
​
Expert Community
Cross-industry network of data management experts from leading European companies & research institutions
Participation of up to 4 company delegates at 4 CC CDQ workshops p.a.
Experience sharing, benchmarking and access to expertise in partner companies
​
Knowledge Sharing
Access for all employees to the CC CDQ WIKI with 750+ documents​
Annual CDQ Good Practice Award to facilitate exchange​
Good practice presentations during CC CDQ workshops
​
Research & Co-Innovation​
Trend scouting, analysis and development of solutions for enterprise-wide data management​
Prices
Type of Membership
1-year contract
2-year contract
3-year contract
CC CDQ membership

Expert community
Knowledge sharing
Research & co-innovation

80'000 CHF p.a.
72'000 CHF p.a. (-10%)
64'000 CHF p.a. (-20%)
Our CC Community Members
Prof. Dr. Christine Legner
Head of Competence Center Corporate Data Quality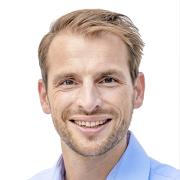 Dr. Tobias Pentek
Head of Community and Innovation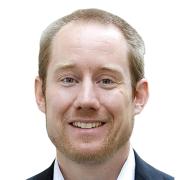 Dr. Markus Eurich
Head of Knowledge Management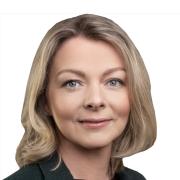 Grit Lange
Marketing & Community Manager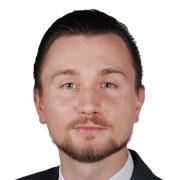 Pavel Krasikov
Valérianne Walter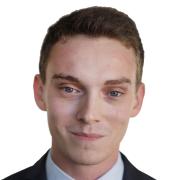 Hippolyte Lefebvre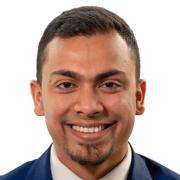 Redwan Hasan
Do you want to join our CC CDQ team?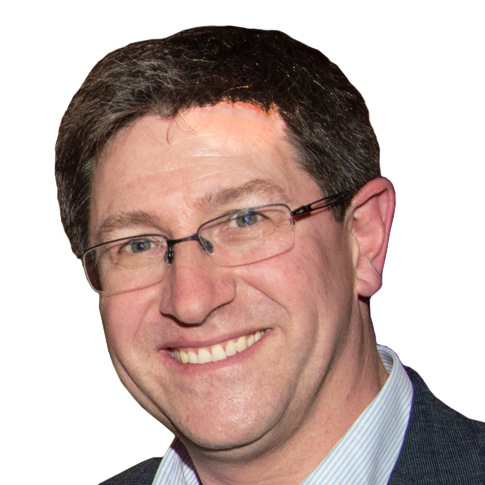 The CC CDQ is a platform for Bosch where we gain valuable input and insight into a large variety of topics related to data management and data quality. As a community of data experts from large international enterprises, the CC CDQ is a great partner for bench-marking, developing good practice, and identifying trends and future topics in data management. All this supports Bosch on its journey to turning our data into key-assets and becoming a leading, AI-driven IoT enterprise!
Klaus Pfreundner
Director Corporate Master Data Management Solutions, Robert Bosch GmbH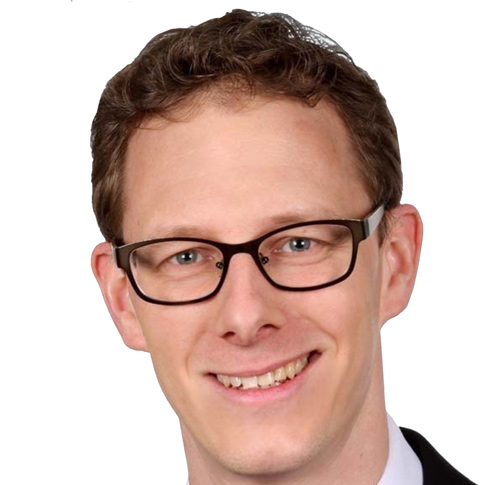 With the CC CDQ membership, we can learn directly from best practices and join forces to develop new topics. For example, we are able to implement our data catalog project much faster, cheaper and with better quality than would have been possible with a classic project approach from a management consultancy. The resulting network is also extremely valuable. Concrete questions can be answered informally with the help of respective experts from other companies.
Jan Hinsch
Head of Corporate Data Management, tesa SE