Compliance
Mitigate third party risks with automated screening process and compliance-checked master data
Establish a central view on risk exposure and automate validation and updates for regulatory checks. You can easily implement EU, US, and other country-specific directives for anti-money laundering, counter financing of terrorism or prevention of corruption (PEPs). Our cloud-based solutions quickly identify data records that pose risk to your regulatory compliance.
SVG
Impacts of bad master data on compliance
Corporate compliance secured by Master Data Management
Business partner due diligence: first line of defense to mitigate risks  
Introduced in the last few decades, impactful regulations like Anti Money Laundering Directives (AMLD), Office of Foreign Assets Control (OFAC) or The Financial Action Task Force (FATF), to name a few, challenge companies to set up a harmonized view and implement regulatory requirements in MDM. With CDQ services, master data de-duplication, cleansing, standardization, enrichment, matching, and consolidation can be fully aligned with your company's compliance goals: 
Legal and business linkages of your business partners
Automatically identified Natural Person data, even in huge data sets  
Sanction and watchlist alerts for non-compliant business relationships (incl. PEP) 
Early warnings for new political or geographic risks in your supply chain 
See how others do it!
Thorough due diligence helps organizations avoid engaging with entities that pose financial, reputational, or legal risks. Master data management plays a vital role in this process by providing a centralized platform to manage and monitor partner data, ensuring compliance with regulatory requirements.
Secure your compliance with clean data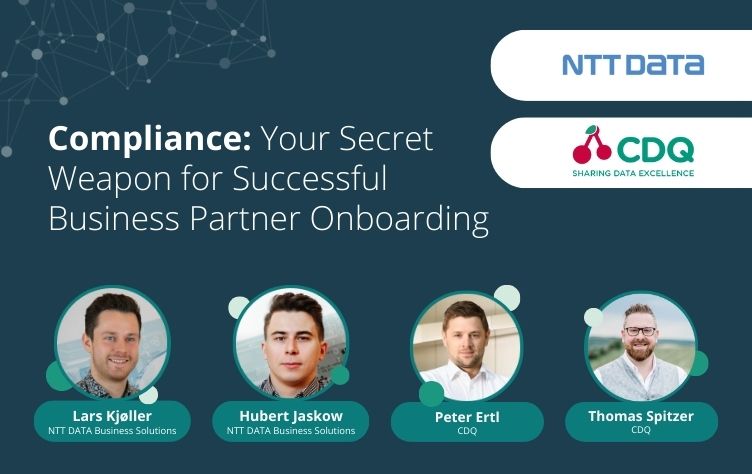 Vendor and supplier data screening and monitoring 
Lean and compliant KYC process
We offer continuous monitoring of business partner data against sanctions and watchlists for you to react promptly and perform required compliance measures in case a positive hit is found. A corresponding monitoring report provides a summary on potential matches and creates a seamless audit trail to prove compliance. Validation scope can be extended to PEPs too.

Ongoing monitoring of counterparties during active business lets you asses risk accurately and with no impact on the daily business. Enabled by clean, accurate and complete data, a 360-degree view of customers supports AML/CFT as well as sanctions, embargos or fraud analysis.
 
Thanks to connectivity to local registers, you can also automate tax ID verification and ensure correct legal address, names and business identifiers (i.e. GST numbers, tax identifiers, national identifiers and other third party and proprietary identifiers).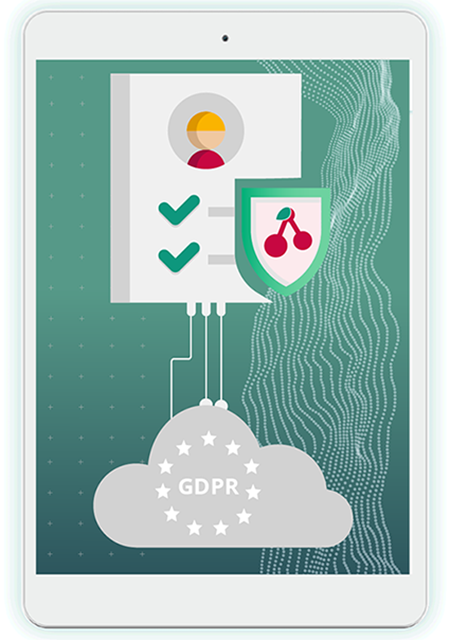 At a glance
Keep pace with regulatory requirements 
Increased match with legal reference sources thanks to high-quality business partner data  
Rule-based identification of natural persons enhanced by machine-learning algorithms 
Verification of non-registered companies, sole traders, craftsmen etc. enabled by address curation 
Smart detection of sanctioned counterparties with reduced false positives/negatives  
Bank Account Verification as a first line of defense for bank account data (CDQ Trust Score) 
EU VAT qualification of business partners identifiers, legal names and addresses (incl. audit trail) 
Address cleansing and enrichment via 70+ reference sources provided by CDQ 
Access to data sources like Bureau van Dijk and Dun and Bradstreet 
Configurable data quality rules for customized validation process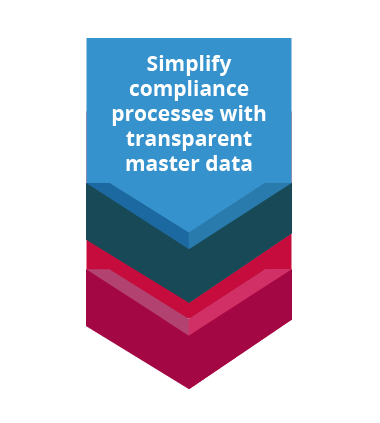 Book a demo
Discover the CDQ Cloud Suite Solutions
Payment fraud is on the rise and its methods continue to evolve as technology advances and security measures improve. In this article, I will discuss some of…
Business relationships in many organizations are not limited to local and, especially, to personally known companies. Aside from this fact, the different…
It's quite obvious that master data is a crucial element for any organization. However, in today's world, it is equally important to have compliant master data.…