Data Steward
Intuitive solutions for better business partner master data quality, enrichment and maintenance
Provide your business users with high quality data that is easily accessible and delivered in a seamless manner. Automate your data management with our software to make sure your business partner master data is always fit for use and supports your organization's competitive advantages in the market.

Improved business partner master data at reduced costs
Reach new hights with your business partner master data quality
With over 200 million data records powered by more than 2,100 data quality rules and 70+ trusted data sources, our cloud-based platform helps you tackle your data challenges:
How strong is data governance in your organization?
Do you lack a unified data model?
Are you using data quality rules to ensure high quality of business partner master data?
No matter if duplicates, wrong tax identifiers, incomplete addresses, or suspicious bank accounts: our data quality tools precisely identify inaccuracies to ensure trusted customer and vendor data.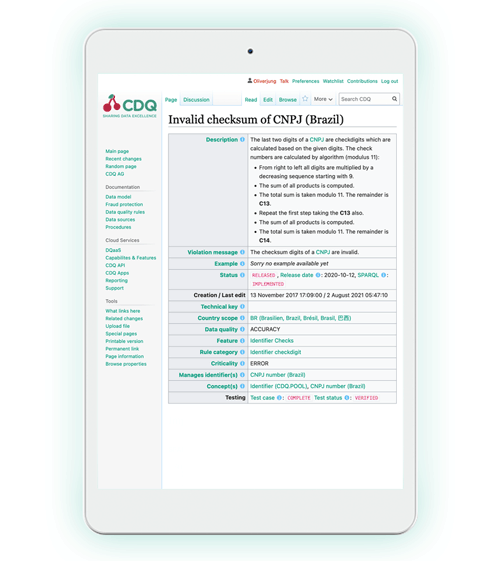 See how others do it!
With a powerful duo of SAP MDG and CDQ solutions data teams at Sartorius experience a simplified and user friendly process when entering new records into the system. Within a matter of seconds, they create a full-blown customer in the system, without having even touched data. Curious how they do it?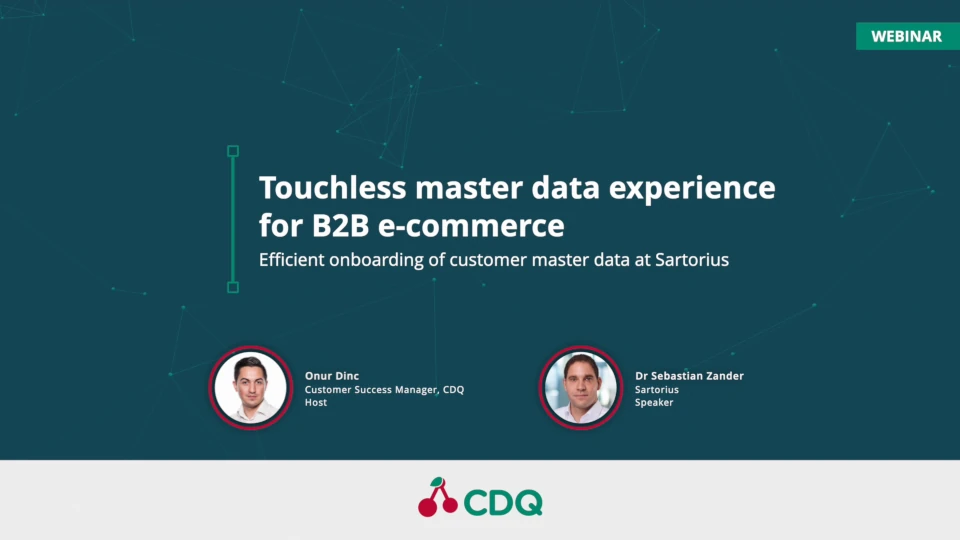 Smart and efficient way to manage data
Fast & reliable analysis, validation, cleansing, and enrichment with single interface  
With CDQ Cloud Platform you can connect to a wide selection of open and commercial data sources covering over 300 countries worldwide and almost 1000 legal forms. In addtion, our Data Sharing Pool has over 2 million business partner records available for Data Sharing Community members.
CDQ Cloud Platform is ready to use from day one and offers an easy API integration into your IT landscape or can be used as a standalone web app. We also enable one gateway between SAP & CDQ for your flexibility.
Check out SAP Store for our officially endorsed app CDQ First Time Right.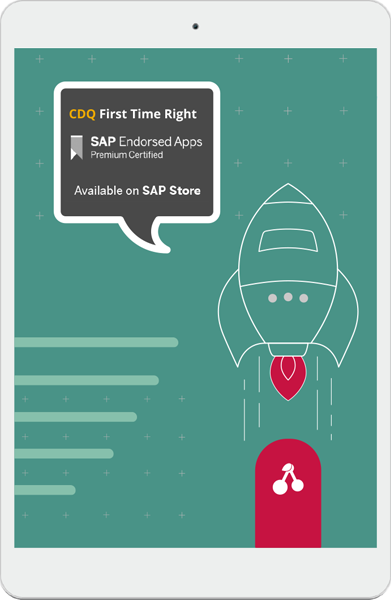 At a glance
Automate your business partner data lifecycle
Complete, correct, fit-for-use data from 70+ external data sources provided by CDQ 
Access to commercial data sources like Bureau van Dijk and Dun & Bradstreet 
Over 2,100 out of the box and fully customizable data quality rules
Data normalization, translation, correction and enrichment via reference data sources
Easy technical setup and direct accessibility for users via web app or system integration
Compatibility with SAP One Domain Model for seamless integration experience
CDQ communities for first-hand updates, industry co-innovation and exchange
One-stop provision of services to customers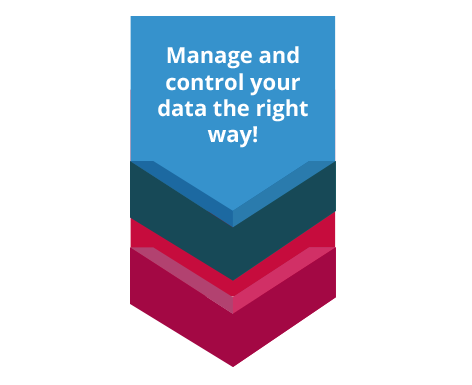 Book a demo
Discover the CDQ Cloud Suite Solutions
More data management knowledge