Companies want data they can rely on, but data changes quickly
How can they keep up with the heavy burden of data maintenance? With constantly cleaned and enriched data, we help you create trusted supplier and customer master data that paves the way to seamless data-driven processes, better business decisions, and to maximize the potential of data for true innovation. CDQ brings master data automation to the data economy. Our vision for your data: zero maintenance, 100% quality.
CDQ enables large enterprises to tackle data quality and data maintenance efforts collaboratively. This results in high data quality with low manual efforts for our customers. We achieve this by validating against 1,500+ data quality rules, continuously updating existing records, and enriching missing information. Pulling from more than 60 external reference data sources such as open data, commercial registers, third-party services, and shared data from the community, we are able to achieve the best data quality. CDQ emerged from the University of St. Gallen, Switzerland and has more than 15 years of data management expertise, and has spent years on researching how to create and maintain trusted data.
Data management success stories of our customers
Publication: The Data Value Formula
Today, access to valuable data is a superpower. But just having a lot of data is not enough. In their recent e-book, CDQ data experts from the Competence Center Corporate Data Quality (CC CDQ) explain how to turn data into business value using a simple model – the Data Value Formula.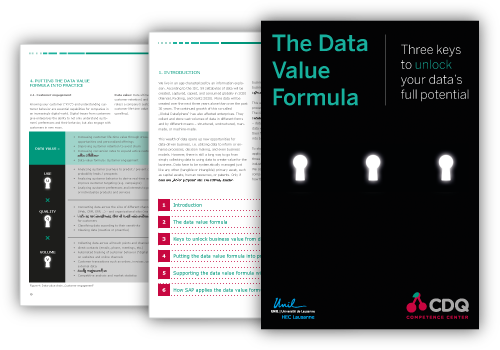 Innovation & research in data management
Competence Center Corporate Data Quality (CC CDQ)
Our customers benefit from solutions that are built on our practice-proven and research-based expertise. Our communities are the collective power of global best-practices.
Customer testimonials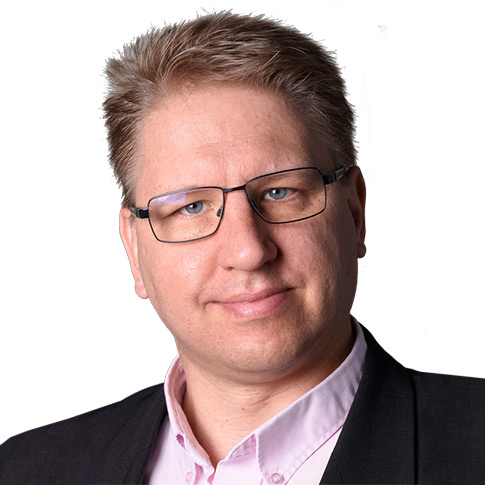 When Bayer and Monsanto merged in August 2018, we had to consolidate a decade of vendor and customer data from two companies into one database. Both companies were selling to the same customers and we needed to present one face. CDQ helped us with their cloud-based solution in record time. They analyzed over 1.3 million records, suggested quality improvements, pointed out double entries, and ran a series of workshops where we tackled one region after the other. In total, we eliminated over 80 thousand duplicates and improved data quality in over 1 million records in a time span of 10 weeks. A merger of this size needed the best data management approach we know. With CDQ, we could deliver faster and better! We are happy to embark on the next part of our data quality journey with them!
Gerhard Gripp
Global data lead - M&A, Bayer Business Services GmbH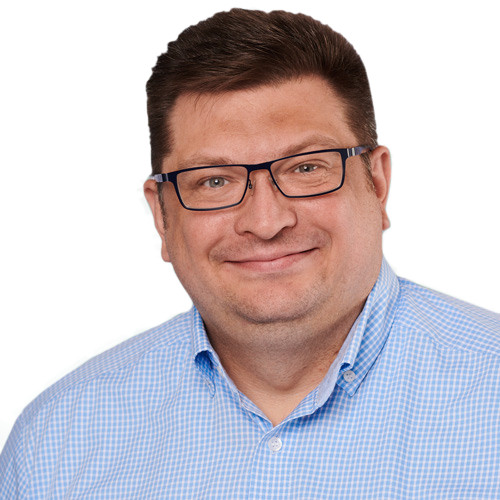 The CDQ Suite completed 93% of 4,000 Japanese customer records that were lacking zip codes by recognizing names and addresses! This saved us three weeks of manual work.
Thorsten Hänel
Business Process Management – Manager of Data Design, Sartorius Stedim Biotech GmbH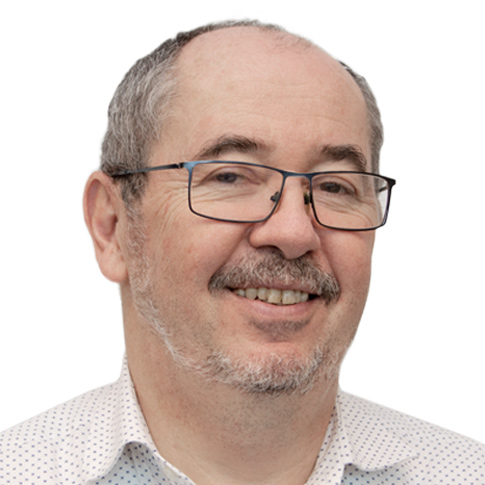 Sharing proven bank account data saves significant time, compared to contacting the customers/vendors directly to verify new bank accounts. "Data Shareconomy" is an effective approach to unlock this source of trusted information.
Philippe Baumlin
Manager of Global Master Data Strategy, BASF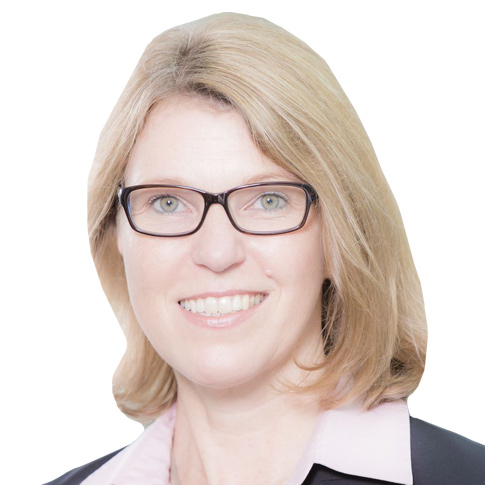 CDQ has supported us with excellent expertise to build up our Global Master Data Management organization. We also appreciate the active exchange at the Competence Center.
Eva Schultze
Head of Global Master Data Management, Dräger AG