Data excellence in customer onboarding at Tetra Pak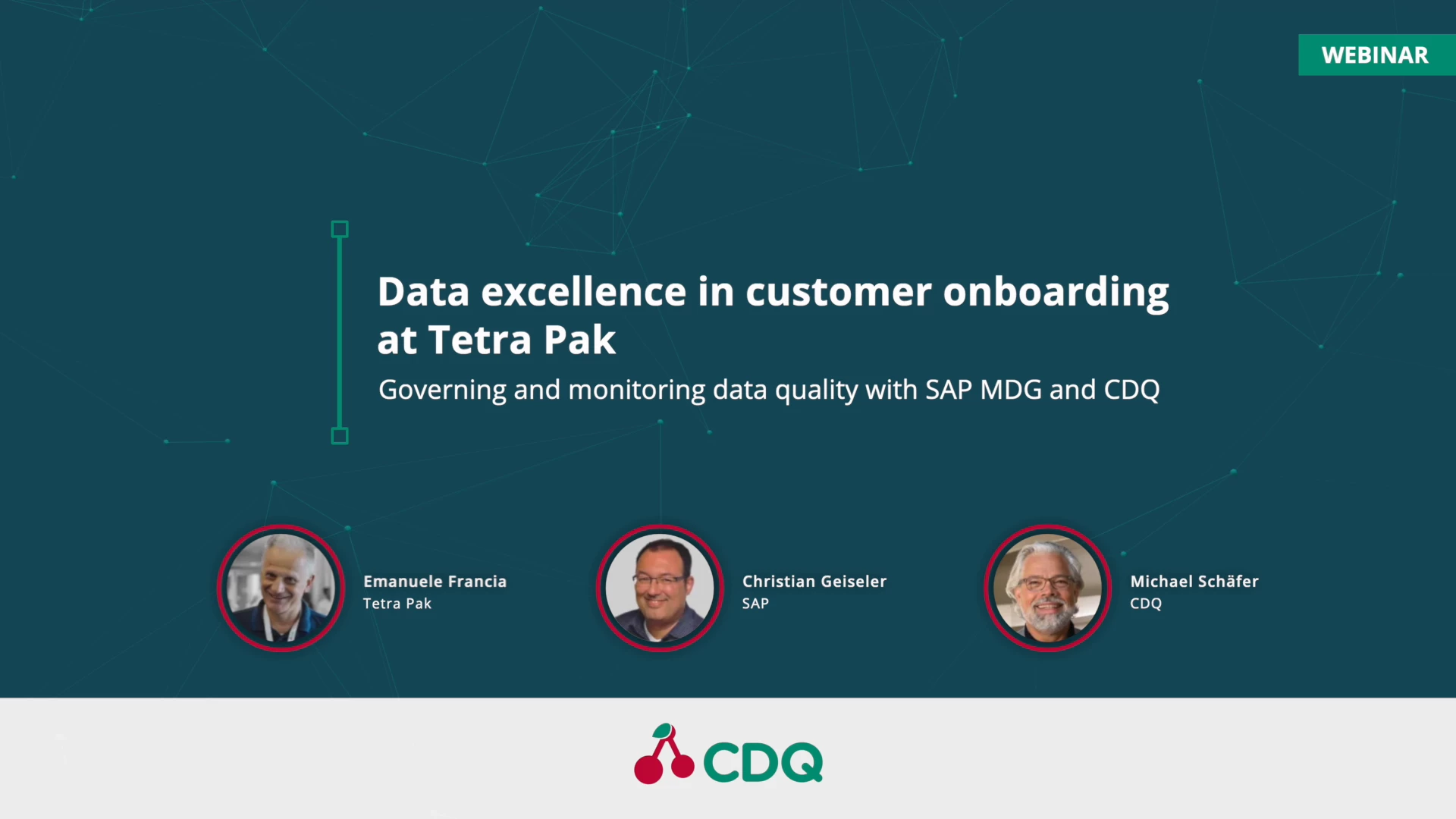 Even though clean business partner master data is a foundation of any business relationship, industry experts point out, that properly managed data that meet basic quality standards is a rare 3% case.
To turn the tables, Tetra Pak re-defined approach to data governance and optimizing end-to-end master data management processes. With CDQ quality-ensured business partner enrichment integrated directly in the SAP Master Data Governance ecosystem, Tetra Pak is now on fast track to future-proof and automated master data governance.
Emanuele Francia (Tetra Pak), Christian Geiseler (SAP) & Michael Schäfer (CDQ)