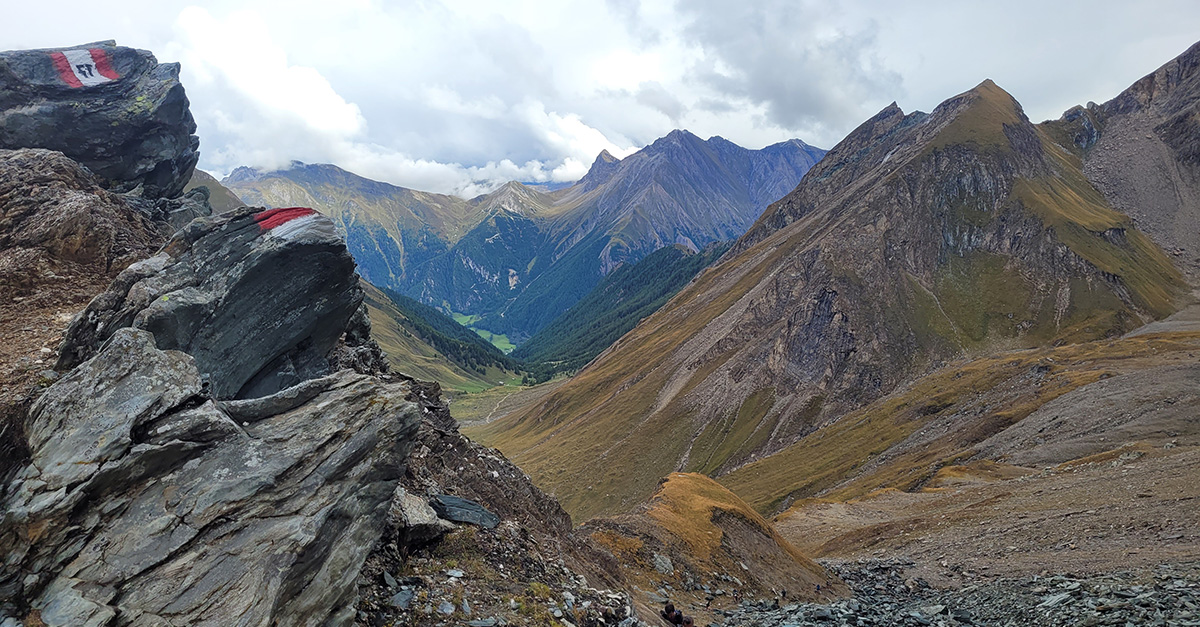 It is more than a week now since we arrived in Vals after 8 days of running through the Alps. And not just any running through the Alps: if you run for 8 consecutive days across 3 countries and over the distance of more than 250km and 17,000m of positive vertical – you know it's the legendary Transalpine Run. Time to reminisce a little bit about the highlights and learnings of our recent adventure: also through the lens of a data enthusiast. Ready? Let's go!
Me and my running partner Viki meet at the main station in Munich and have to sprint 1,5km to catch the bus to Garmisch-Partenkirchen. "The running starts earlier than expected", we joke as we find our seats. Then we start preparing for the task ahead: Is everything packed? Are we prepared for all eventualities?
Day 0
We are soaking up the atmosphere of the race. More and more participants arrive, everyone is laughing but you can also feel certain nervousness. Even though the next days will be focused mostly on running, there is a lot to consider: Where are the hotels located and how to get there from the finish line. When and where will there be food? How about the next race briefing? Luckily the organizer has provided us with the most relevant information in form of an athlete guide.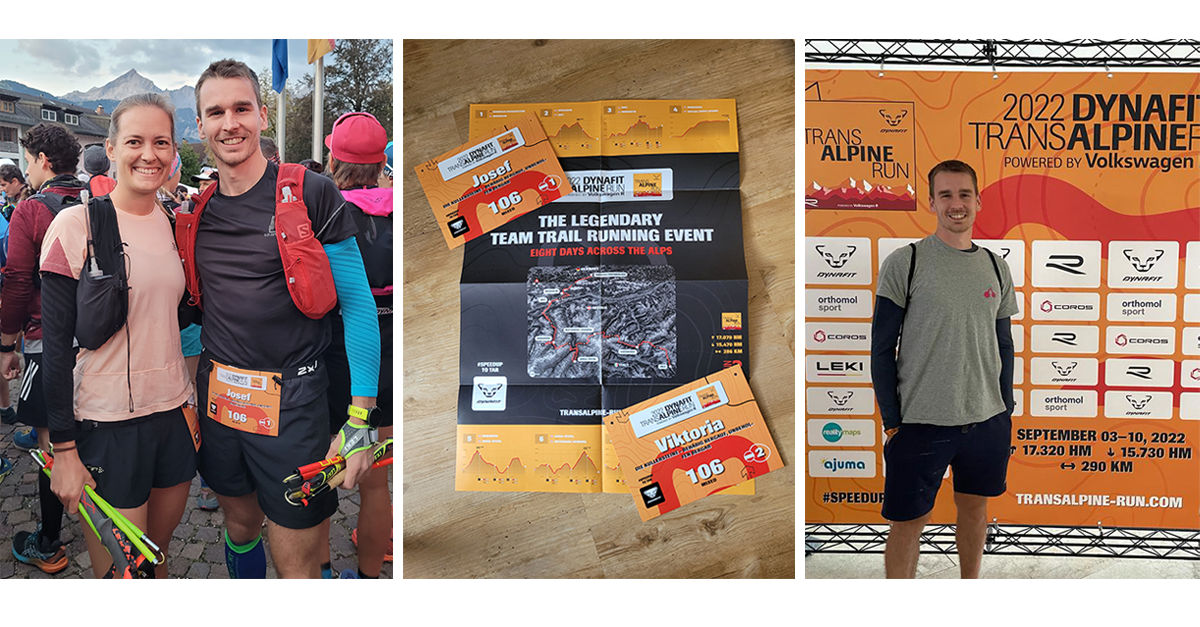 Day 1
Finally, race day! We feel well prepared and our strategy is clear: Let's not overdo it in first stages, because we need to keep the strength for the whole long week. Unfortunately, Viki is not feeling well but our detailed plan helps us to get through the first day: we've got everything strategically covered, stick to our nutrition plan, and… 43km and 7:25h later we reach the finish line!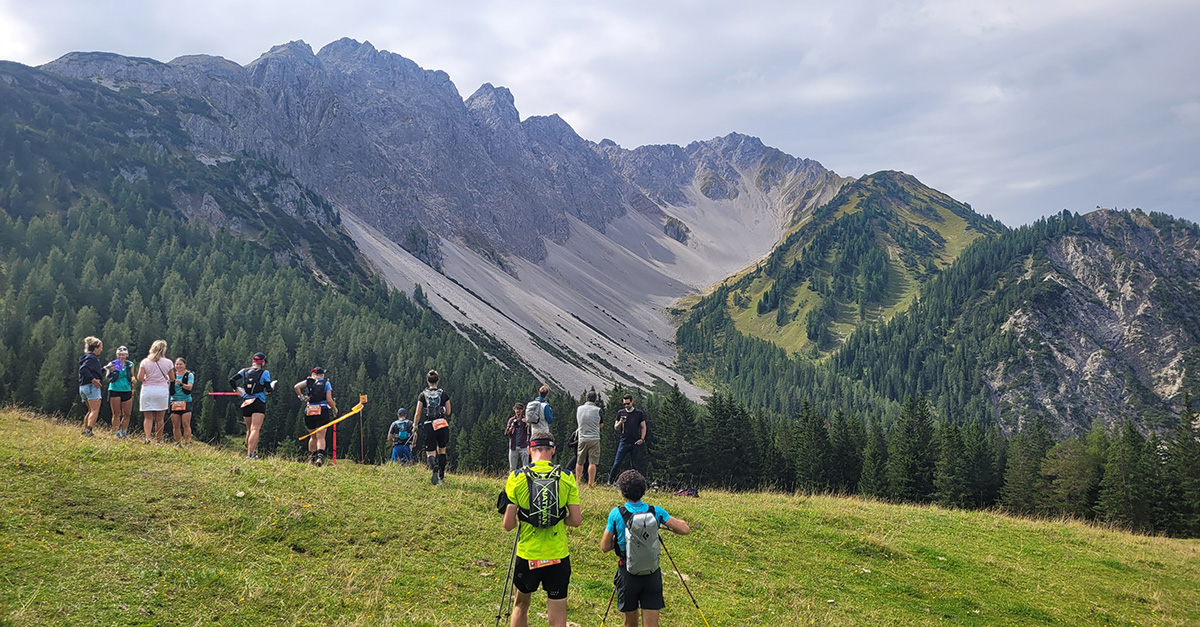 Day 2
Second day leads us from Nassereith to Imst over 31km and 1770m of climb. Luckily, after the first tough day, Viki is feeling better. We finish after 5:27h and feel like we could go on forever. "This should have been our first day", we joke at the pasta party organized afterwards!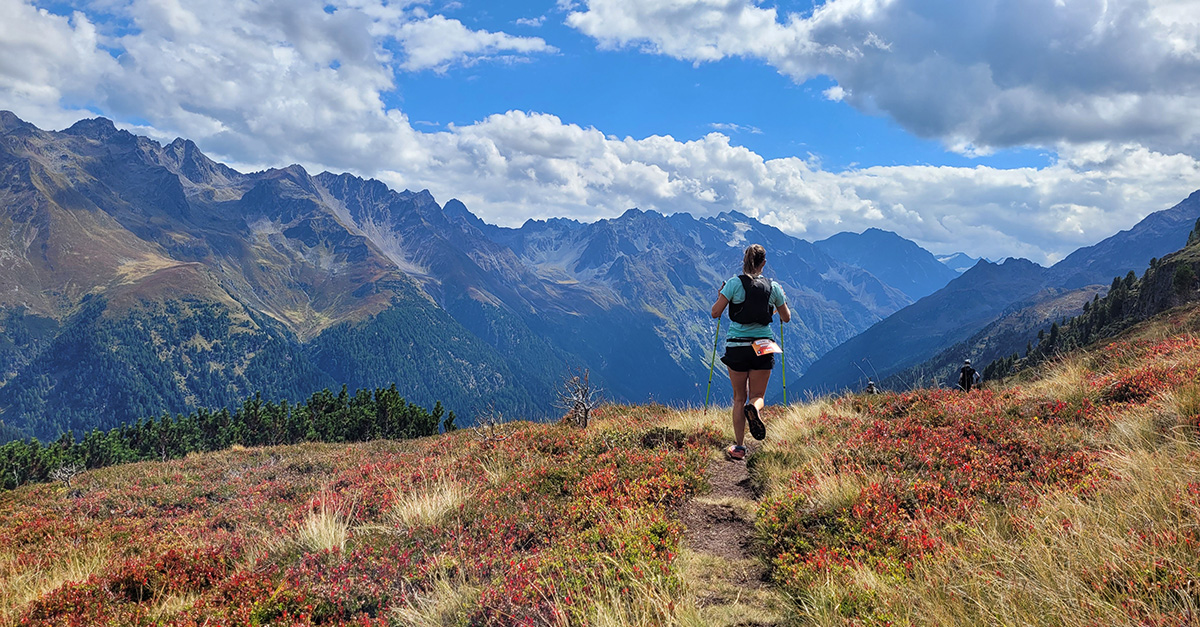 Day 3
Today is the longest stage with 54km and over 2800m of climb. A big task by itself. All the fellow runners claim that their already super tired legs will get better again after. As far as our running duo, we don't have any troubles and the day turns out to be our best stage so far. After 9:08h we arrive in Mandarfen and look forward to a very short stage the next day.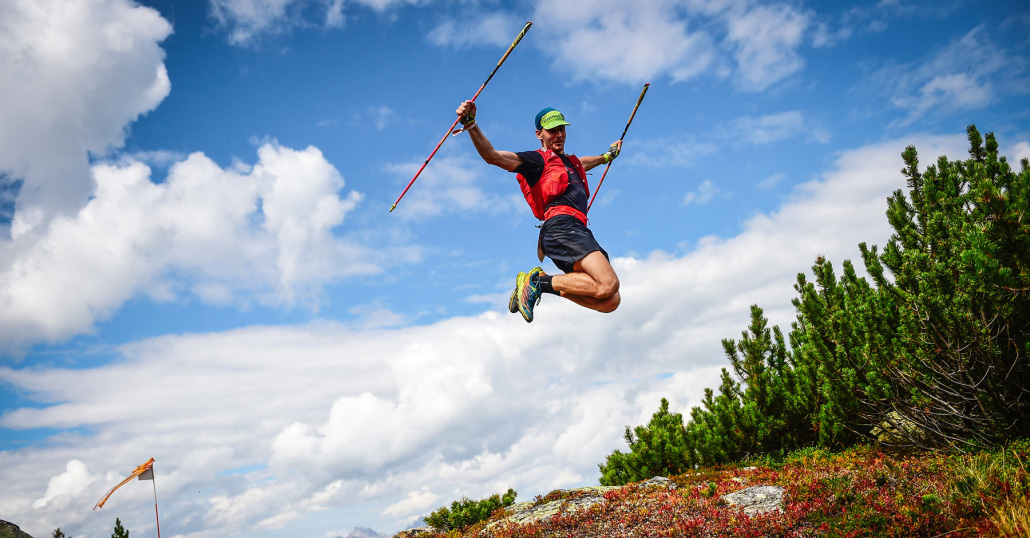 Day 4
Only 7,3km and 630m of climb is on our agenda today. After a late start we enjoy the afternoon, try to relax and make the most of other runners company. Less than half of the distance is behind us so far, and we want to gather every piece of advice we can get for the days ahead.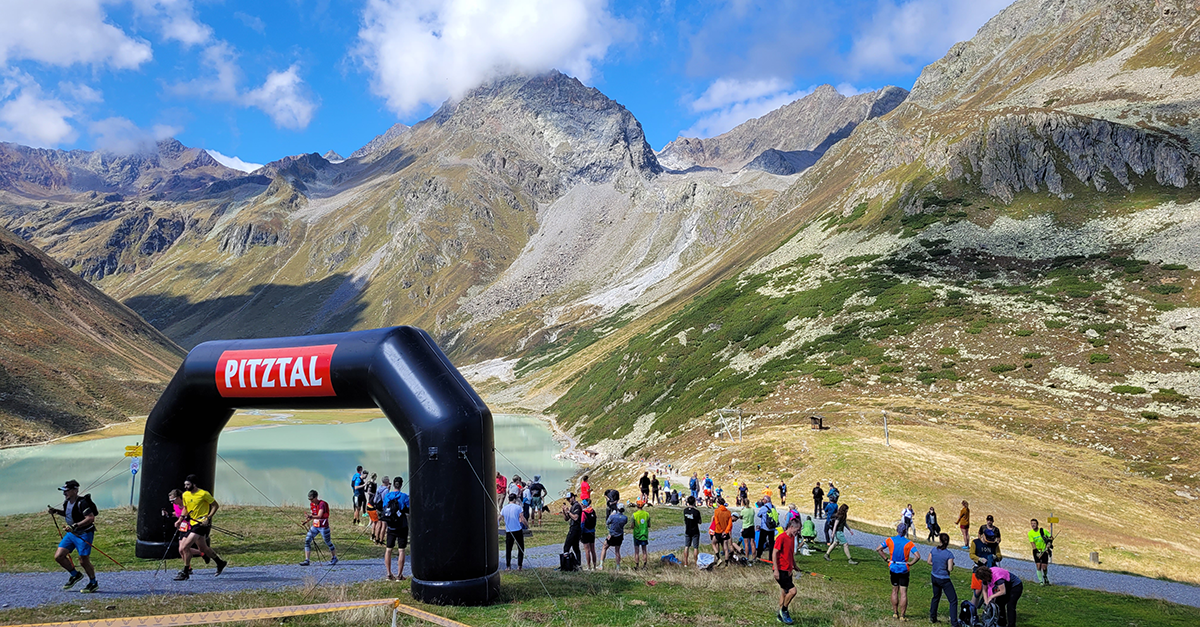 Day 5
Now we are rolling. Today we make it to rank 15th in our category and we feel strong for the next days. Then, all of the sudden, it hits me and I start feeling not so well during the night. Not sure how to get through tomorrows 42km, feeling like I do.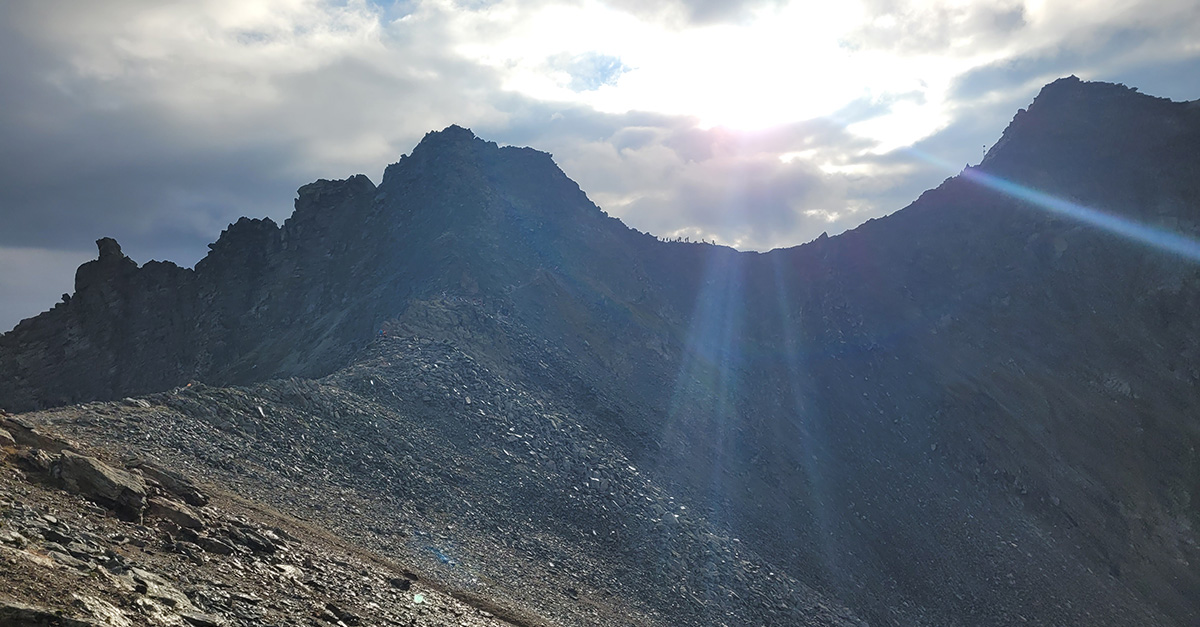 Day 6
Luckily for me the weather turns so bad, we have to be shuttled to our next destination and will run a shorter course in the afternoon. The plan is to complete the 13km and 1000m uphill in a calmer manner to avoid spreading my infection and risk any long-term damage. Right after the finish I am back in bed to get as much rest as possible.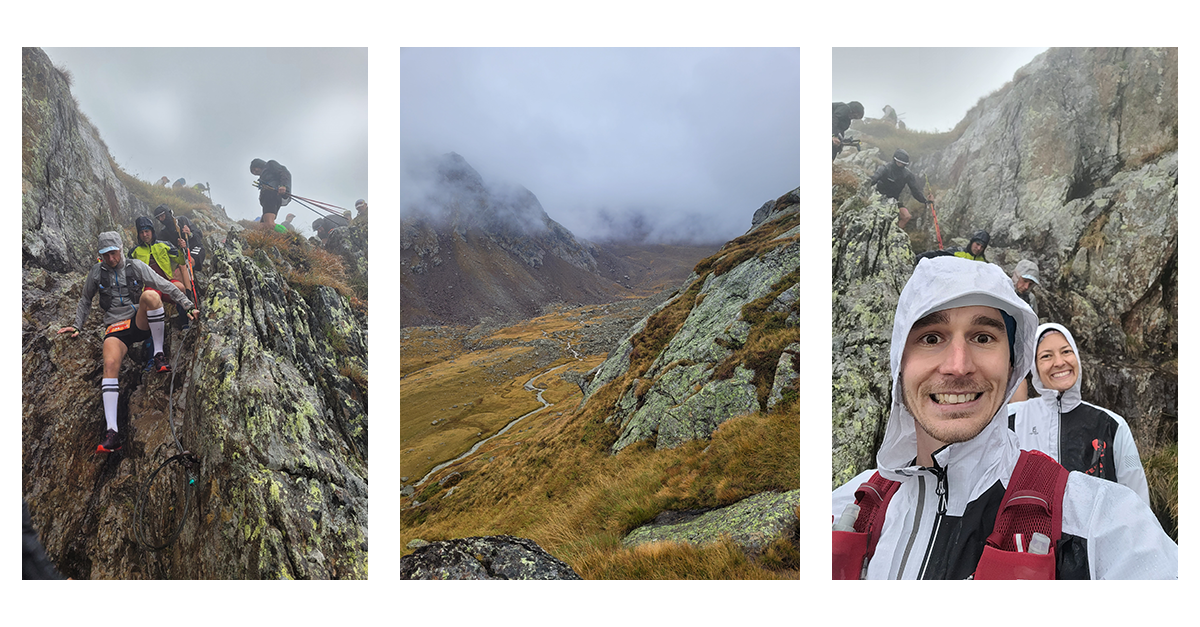 Day 7
Around noon my spirits finally rise, even though the last two days certainly left their mark on me. Today's route will be 38km and 2150m of climb through barren mountains. The weather is still bad and we are freezing even though we are wearing all our equipment. At the highest point the race director stops the race – and quite frankly, nobody is really sad about it. Nevertheless, we still have to get off the mountain to the organized shuttle busses. 1,5 hours later we reach them completely frozen. What a day…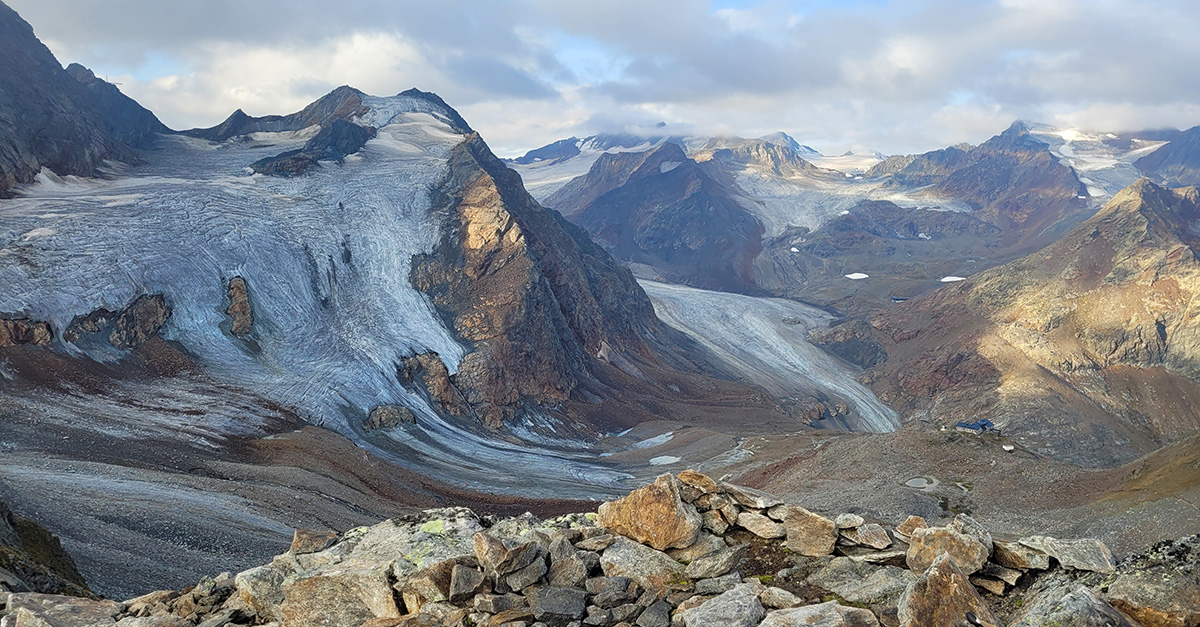 Day 8
It's funny to be standing at the start line for the last time on this final day. Somehow, we managed to overcome all obstacles and we are not the only ones who seem to have had their fair share of suffering.
It appears that every second knee is taped, many people limp, some wear bandages from falls they had – but before you call 911: there is not a single face without a huge smile. One thing we know for sure: Today is not the day to drop out!
Based on the distance today is the day with the most ascend and should not be taken lightly: 34km and 2700m. To make things even more interesting Viki's right arm starts hurting due to an old injury causing troubles. For her it's one of the longest days of the week. She is in severe pain but her spirits are high: giving up is not an option and after 6:35h we make it to finish line!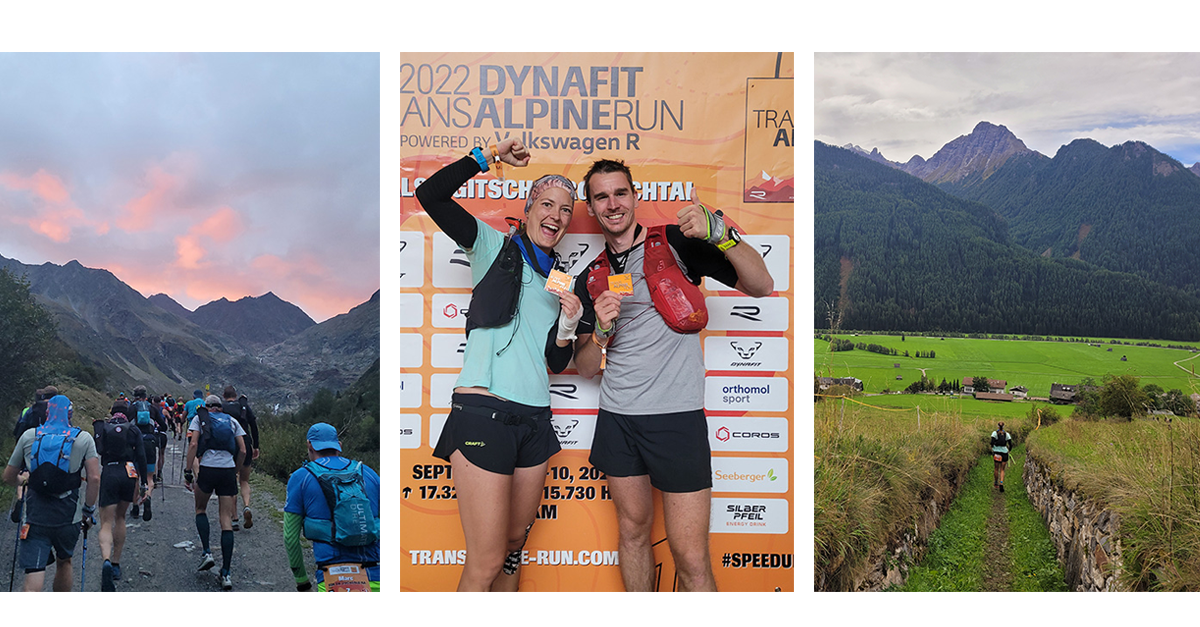 What an experience!
Not only did we get to run across the most beautiful sceneries the Alps have to offer, but we were also able to share this experience with hundreds of similar minded people along the way.
Josef
---
From September 3 – 10 our amazing Solution Engineer, Josef Reissner, and his running partner Viki participated in the Transalpine Run 2022. With a total running time of 42:44h the power duo made it to finish line and while on the route, Josef kept our colleagues informed and regularly shared his progress. Thanks for cheering him on!
Click below to read more company stories from our colleagues while getting your data up and running in Josef's style! 

Related blogs
Today, the concept of data sharing is a well-recognized best practice approach and an undisputed recommendation by market analysts, researchers and public…
Three days of collaborating, competing and brainstorming lie behind our employees. At CDQ Summer Event 2022 in Gdańsk, Poland, we shared our ideas and combined…