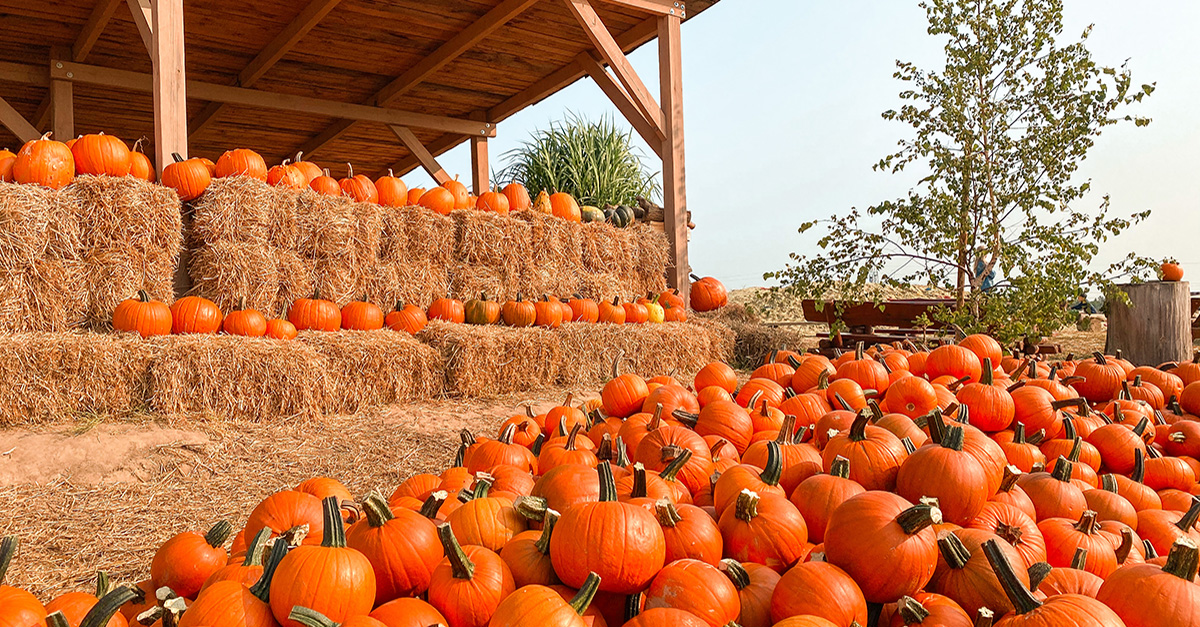 Imagine data so messy, it could be used as a scary Halloween costume. What seems entertaining at certain occasions, is not necessarily needed in the business context. Sign up for CDQ Academy to master development and maintenance of high-quality data in digital and data-driven companies and always be one trick (or treat) ahead.
Starting in 2013, CDQ Academy was established as training program for data managers. Fast forward to today, we are delighted to celebrate the 10th anniversary of the CDQ Academy and still have a few seats available for the first module, starting end of November.
5 reasons to join
(+ seasonal bonus reason)
Keep pace with state-of-the-art data management and data quality management know-how, and grow your network of data-oriented peers:
Get fundamental insights on how to become a data-driven organization
Improve your knowledge of data management practices
Gain a better understanding of customer expectations for data quality
Work in small, motivated groups and receive valuable feedback from our experienced trainers
Network with your peers
+ seasonal bonus reason: never rack your brain over scary data Halloween costume!
What to expect?
The CDQ Academy is based upon the practice-proven CDQ Data Excellence Model (DXM) framework and addresses all aspects of developing and maintaining high-quality data in digital and data-driven companies.
It comprises three Academy modules, each filled with three half-days of intense data management training, and can be completed in any order.
During the course, experts from CDQ and data managers from various industries will share their experience, practical solutions and real-life use cases. Working sessions in small groups will allow you to try out the new concepts in practice.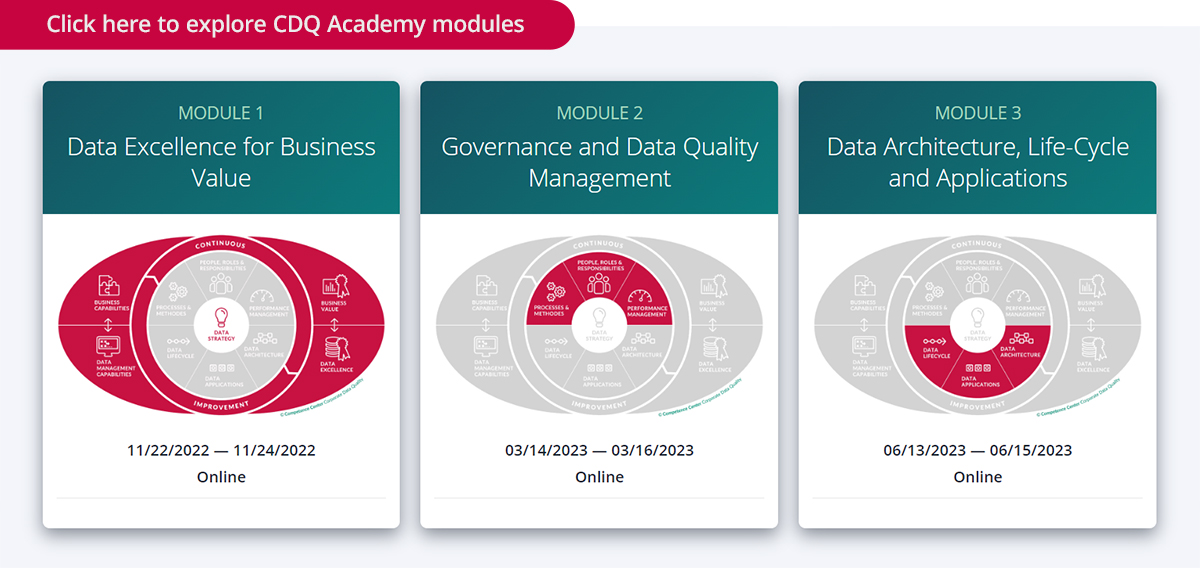 What participants say about the experience
CDQ Academy anniversary edition dates
Will you join us there?

Related blogs
Step into the world of master data management with our CDQ Data Sharing Community workshop, held on April 19-20 in Düsseldorf. Over two invigorating days, 45…
Learn how our clients are benefitting from data sharing approach in these selected use cases.
Today, the concept of data sharing is a well-recognized best practice approach and an undisputed recommendation by market analysts, researchers and public…