Webinar on Demand: Speeding up sales through high-quality customer master data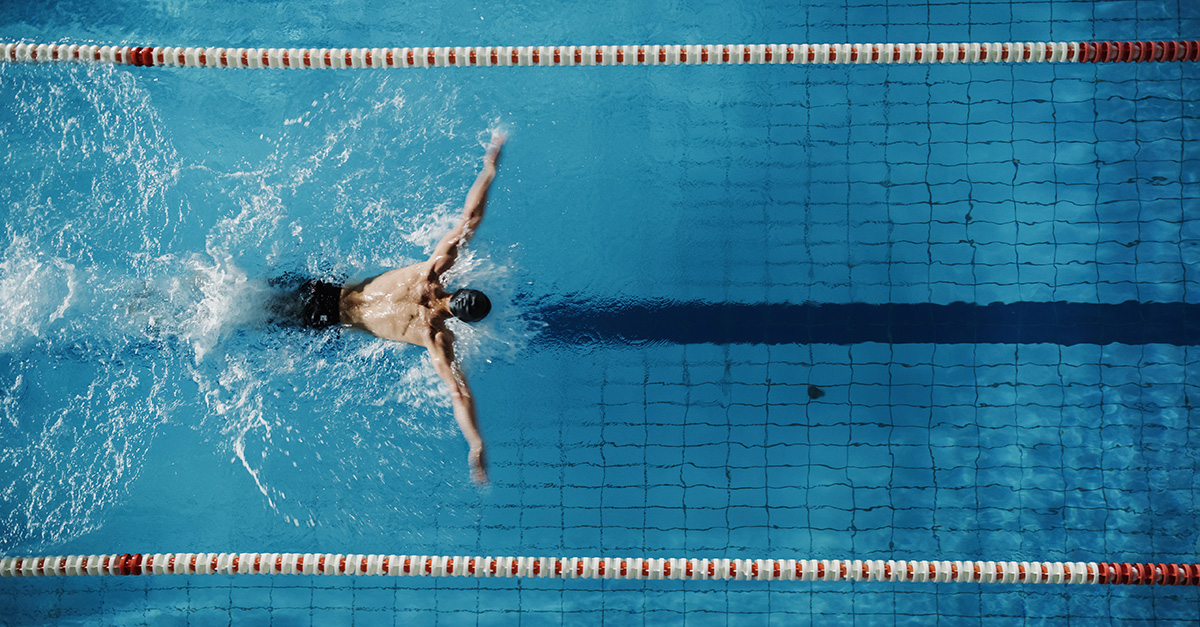 High-quality master data at a global scale?
See how Nestlé did it! 
In this session, our guest speakers from Nestlé, Jean-Marc Klopfenstein, Antonio Gregorio and Paulo Rigazzo share their journey from a global and standardized environment that was disrupted by many local processes and data quality concerns. With a centralized approach powered by CDQ cloud solutions the organization not only hit the mark with CDQ Data Quality benchmarks, but also:
elevated their trust in own data (95%)
reduced cost per transaction (14%)
accelerated sales (80% of customers created in less than 24hours)
established a common understanding to promote data excellence across the organization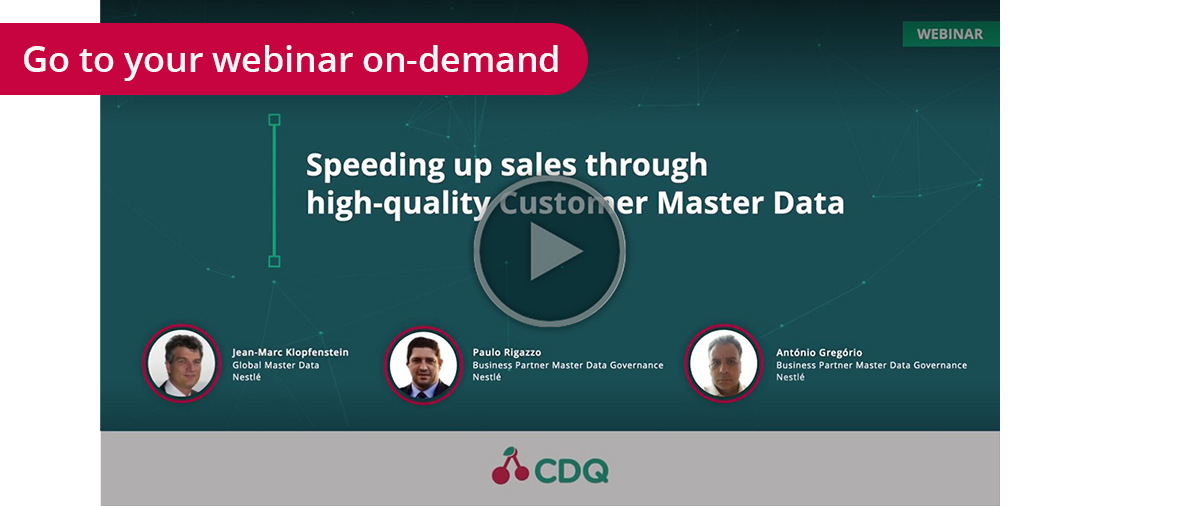 With 1 billion products sold every day across 186 countries, Nestlé is a truly global player. As such, the organization very well knows the struggle with master data quality – by experience. Nestlé has customers in every country of the world and with the number of products delivered daily to them, the impact of low-quality data could be disastrous.
An important characteristic of company's worldwide presence is that food is something very local and so is Nestlé's customer landscape. Therefore, while keeping the global view for efficiency, the food industry top player must never forget the importance of local connection. And high-quality customer master data is the way to ensure business success.
Single source of truth seeks better quality
Global Master Data at Nestlé have been using SAP MDG for many years back and were able to establish solid master data practices in terms of governance and ownership with this single source of truth. However, there were issues with the quality of data and efficiency of downstream processes.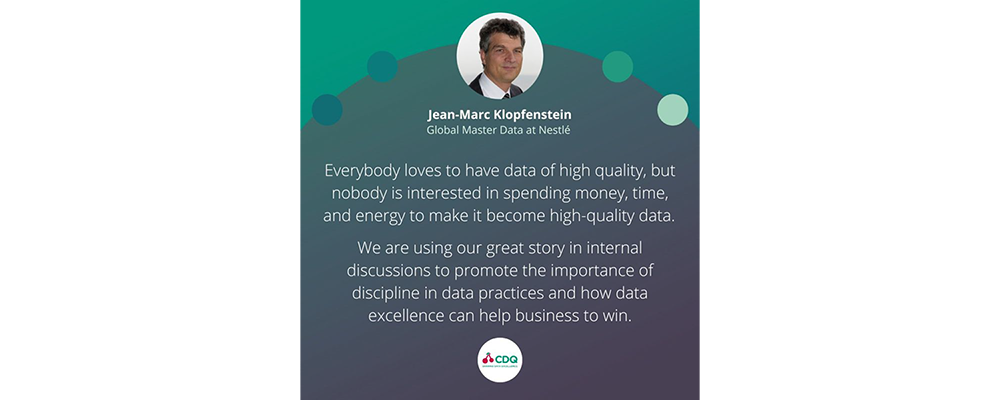 Spanned over a few years, Nestlé began a transition to a more centralized approach supported by CDQ cloud solutions. Starting to redefine their master data end-to-end processes and simplifying them, Nestlé embedded data quality measures right into them by automating data entry with business rules and pre-population of fields, as well as leveraging the CDQ data quality framework. Today, Nestlé's reports are linked to both performance of the process and data quality, and understanding of actions that can be taken to fix the data is getting more and more common across the whole organization.
Data collection improvements
With a dedicated team from Nestlé Business Services, new tools were created to keep a grip on data quality. By leveraging CDQ data sharing capabilities with those offered by SAP MDG, new forms to track customer and vendor lifecycle were implemented in 24 countries and enabled automation of more than 600 fields with business rules, while processing over 158K requests within the last 6 months.
Continuous feedback provided by the users says it all: satisfaction of business users about the process is at an impressive 91.3%, and the data quality for customer master data reached 90%, while for vendor master data 95%. Most of the time, they are able to accept the data as proposed by CDQ services, increasing efficiency in business operations and speeding up sales processes. 
This provides a truly data-driven starting point for a discussion with other functions and showcases how business can thrive through data excellence.
Cost and risk reduction
With more than 80% of customers created first time, the data is really assertive with the good or good or perfect data quality. The consequence? A very clear cost reduction per transaction, which was 14% in 2021.
As a result of working in a unified way and within a single repository, Nestlé was able to deactivate more than 6 million business partner records. On top of these benefits, CDQ Fraud Prevention integrated via API with customer and vendor lifecycle and other systems, helps Nestlé further leverage data sharing capabilities and enables quick and efficient bank account validation.

Related blogs
What if Gotham City was a real place, and you lived there every day? Just imagine Data City: a metropolis under constant threat from all the worst villains.…
With a standard ruleset of >2'100 data quality rules specifically designed for business partner data worldwide, this service is capable of detecting and…
With a standard ruleset of >2'100 data quality rules specifically designed for business partner data worldwide, this service is capable of detecting and…