Data Quality as a Service
Data Quality as a Service (DQaaS) reduces costs in business partner data management
Our CDQ Suite offers companies a fully managed solution to improve the quality of their customer and vendor master data: Data Quality as a Service (DQaaS).
Our data management services provide our customers with deep insights into their business partner data quality. Different packages enable analytics, cleansing, enrichment, and deduplication while ensuring up-to-dateness in the long run.
By automating data management processes, our customers avoid the error-prone manual work of creating and maintaining their business partner data. Collaborative data management also significantly reduces their costs.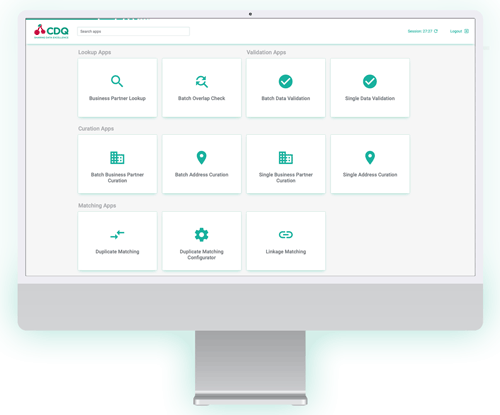 Data Quality as a Service: Our CDQ Suite at a glance
From initial assessment to automated data quality improvement: The various packages of our CDQ Suite provide Data Quality as a Service and innovative data management services tailored to our customers' requirements.
Our Data Quality Assessment & Benchmarking services create in-depth insights and transparency into the quality of your business partner master data. Integrating these services into your data maintenance processes catches data defects at the source and corrects them right away.
Our services come with 1,500+ ready-to-use data quality rules that can be easily customized (e.g., your own critical definitions or data quality rule profiles) and extended to meet your specific process requirements. In addition, our Data Quality Assessment & Benchmarking services also identify duplicates in your database.
Many core business processes require correct and reliable business partner data. Our Data Cleansing and Enrichment services enable the correction, standardization, and harmonization of business partner data. Our data management services reduce manual efforts by providing a single interface generated by multiple data sources and providers.
By connecting several trustworthy data sources and combining them in a golden record, the process of creating new or updating existing business partner data becomes much faster and less error-prone. The data records are automatically imported into your ERP or CRM systems, significantly reducing the data maintenance workload.
Keeping customer and vendor master data up-to-date manually is complex and requires a lot of effort. Our Continuous Data Quality Improvement services take over the laborious tasks of monitoring the quality of your business partner data and identifying any changes. These data management services ensure that your data records are continuously updated, cleansed, and enriched.
In addition, changes are shared with other members in our Data Sharing Community so that several parties shoulder the burden of data maintenance together.
Doing business with companies and affiliates that are sanctioned, embargoed, or non-compliant can result in fines and reputational damage. At the same time, identifying these partners is difficult and requires a lot of effort. We take care of this work for you: Our Risk & Compliance Services monitor sanctions and embargo lists and perform detailed analyses to track down companies that violate compliance requirements.
Our data management services also protect against the ever-increasing number of invoice fraud attempts by providing a community-based trust score for bank account data and by alerting other members of new fraud attempts.
Advantages of our CDQ Suite data management services
Ready-to-go from day 1
The CDQ Suite offers a web interface with a simple and easy to use out-of-the-box solution to obtain high supplier and customer data quality.
Assessment & data-driven benchmarking
You get best customer insights through​ benchmarking data for maintenance performance with peers and identification areas for improvement.
Automated data enrichment based on external data sources
One single gateway to 60+ global sources and 1,500+ data quality rules automatically enrich your data records.
Best-in-class domain knowledge and​ guided methods​
CDQ's platform for collaborative data management and Data Quality as a Service (DQaaS) is built on 15 years of data management know-how, 200+ projects, and research-based expertise.​
Data quality at entry and highest​ level of integration​
Thanks to deep integration into customers' backend systems, the CDQ suite improves data quality right at the source, avoiding manual mistakes and lowering maintenance efforts.
Continuous improvements based on ​alerts & data intelligence​
Proactive alerts about data changes (e.g. when data is not correct anymore), credit risks, vendor blacklists, payment fraud attempts, and insolvencies significantly reduce your operational risks and costs.
Collaborative data management
Data Sharing Community
To spread the effort of keeping data up to date, CDQ has established the Data Sharing Community, where companies collaboratively manage and maintain their customer and vendor master data. Our members can share data quality rules, peer-validated data, and best practices with each other, or enrich their records with trusted public sources. The result: better data quality at lower costs.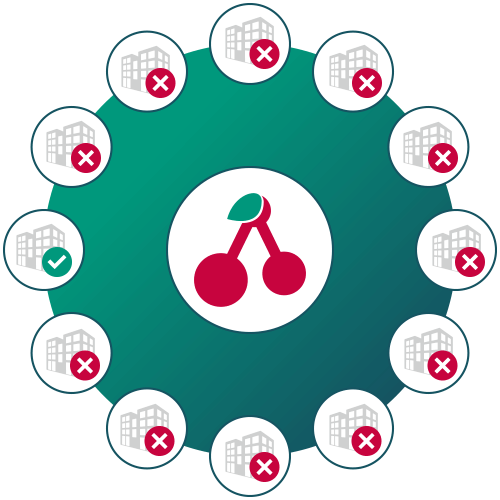 Leading enterprises rely on Data Quality as a Service (DQaaS)
CDQ has over 15 years of data management know-how and has built a strong track record in data quality management. Our customers, globally successful companies, already benefit from innovative DQaaS solutions that are built on our practice-proven and research-based expertise.
Customer voices on Data Quality as a Service (DQaaS)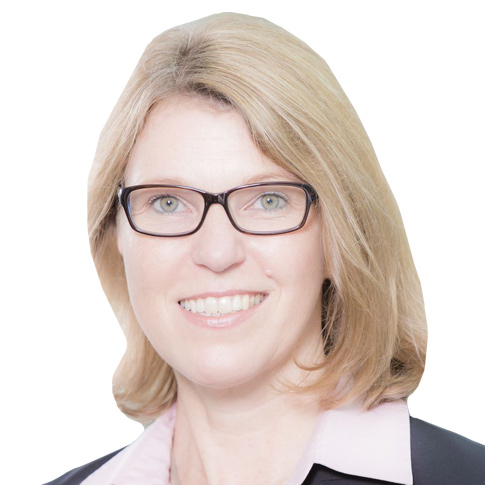 CDQ has supported us with excellent expertise to build up our Global Master Data Management organization. We also appreciate the active exchange at the Competence Center.
Eva Schultze
Head of Global Master Data Management, Dräger AG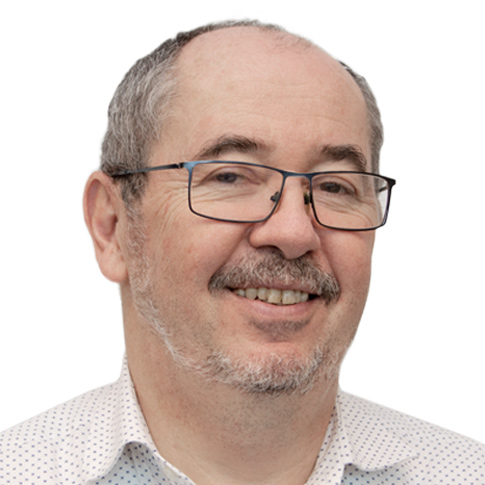 Sharing proven bank account data saves significant time, compared to contacting the customers/vendors directly to verify new bank accounts. "Data Shareconomy" is an effective approach to unlock this source of trusted information.
Philippe Baumlin
Manager of Global Master Data Strategy, BASF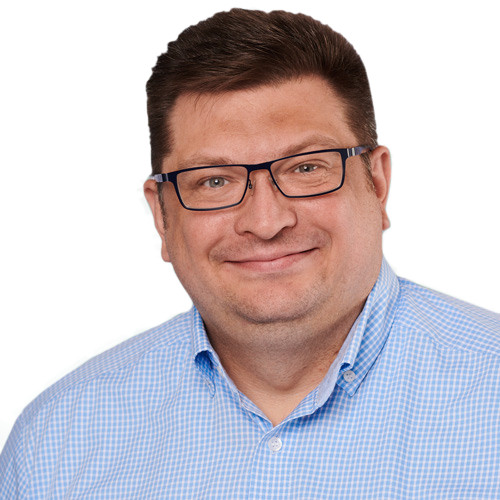 The CDQ Suite completed 93% of 4,000 Japanese customer records that were lacking zip codes by recognizing names and addresses! This saved us three weeks of manual work.
Thorsten Hänel
Business Process Management – Manager of Data Design, Sartorius Stedim Biotech GmbH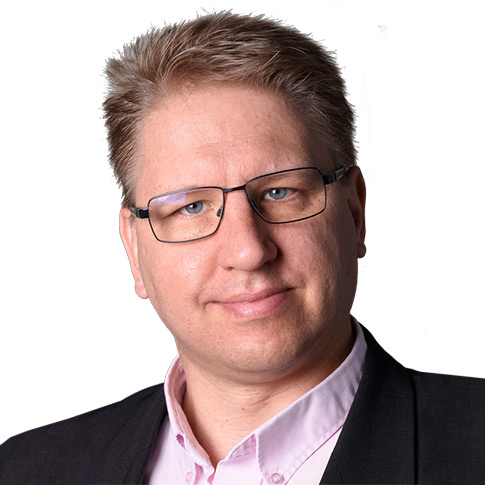 When Bayer and Monsanto merged in August 2018, we had to consolidate a decade of vendor and customer data from two companies into one database. Both companies were selling to the same customers and we needed to present one face. CDQ helped us with their cloud-based solution in record time. They analyzed over 1.3 million records, suggested quality improvements, pointed out double entries, and ran a series of workshops where we tackled one region after the other. In total, we eliminated over 80 thousand duplicates and improved data quality in over 1 million records in a time span of 10 weeks. A merger of this size needed the best data management approach we know. With CDQ, we could deliver faster and better! We are happy to embark on the next part of our data quality journey with them!
Gerhard Gripp
Global data lead - M&A, Bayer Business Services GmbH