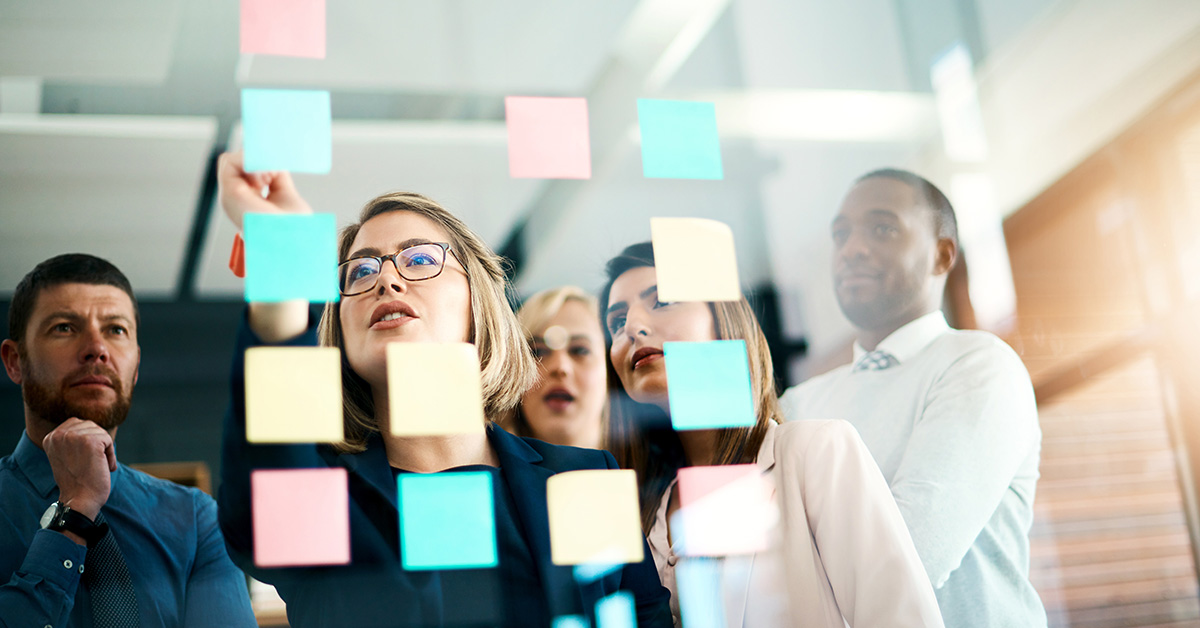 Data sharing - not for everyone?
Sharing one's data asset with others, even with competitors, might sound weird - skepticism is a common first reaction to the concept of data sharing. With data sharing, companies share data updates via a trusted network where efforts are shared on business partner data such as addresses, tax numbers and even info on social compliance or financial stability. Learn how our clients are benefitting from data sharing approach in these selected use cases. 
Speeding up sales at Nestlé
With 1 billion products sold each day, Nestlé is a truly global player. An important characteristic of their worldwide presence however, is that food is something very local and so is Nestlé's customer landscape. Therefore, while keeping the global view for efficiency, the importance of local connection cannot be taken for granted and high-quality customer master data is the way to ensure business success.
Nestlé's Global Master Data organization also plays a key role in merger and acquisition projects from customer master data management perspective, by not only assessing data quality, but also understanding duplicates and making sure the value is delivered.
Despite having a single source of truth for entire master data and solid master data practices established in terms of governance and ownership, there were issues with the quality of data and efficiency of downstream processes.
Spanned over a few years, Nestlé began a transition to a more centralized approach powered by CDQ cloud solutions. Starting to redefine their master data end-to-end processes and simplifying them, Nestlé embedded data quality measures right into them by leveraging the CDQ data quality framework, as well as automated data entry with business rules and pre-population of fields.
Result? 80% of customer data records are created first-time-right in less than 1 day, elevated data quality makes Nestlé the Top Performer in data quality benchmarks among 20+ other multi-national companies, and the automation of data entry reduced transaction costs by 14%.
A great story to promote the importance of discipline and data practices, and showcasing how business can thrive through data excellence.
Watch how Nestlé elevated their customer master data quality and ensured success for business and benchmarking
From data management to data sharing at the Schaeffler Group
Company-wide managed, and commonly used data is the foundation for a successful digital transformation. Integrated high end data-quality facilitates industry 4.0, advanced analytics, efficient end-to-end processes, digital business models, smart products and machine learning. The global automobile and industrial supplier Schaeffler recognized this potential early on and started managing its data.
With this knowledge, Schaeffler started focusing on the creation of an internal data marketplace where employees can access all required data. In addition, Schaeffler began using the so-called data shareconomy. As a member of the data sharing community, Schaeffler implemented a data sharing solution for its customer and vendor domains. As there are significant overlaps of business partner data maintained by different companies, even across sectors, community members share quality-assured data in a legally compliant manner over a cloud platform. Hereby creating a win-win situation.
Read on how Schaeffler gained advantage with cost reduction and increased efficiency
Automated decision-making at Bayer Group
Bayer's good practice presents a forward-looking approach to automate master data workflows and manage the trade-offs between data quality, risks and manual efforts in vendor master data management.
Bayer's data quality framework builds on a semantic knowledge graph and more than 1,500 Data Quality Rules, defined in the Data Sharing Community, and combines them with Bayer-specific rules. These executable business rules and the validation with external data allow an instant-risk-based approval of master data requests instead of 24h service levels.

The initial pilot scope has achieved a considerable automation rate as well as several secondary benefits in the area of data quality and documentation of data-related knowledge. 
Evonik's journey to a touchless First-Time-Right data lifecycle process
Evonik has actively managed the domain 'business partner' for over 10 years. During this time, the maturity of this data domain developed successfully.

With changes in their enterprise strategy and the vision to become a data-driven company, Evonik needed to reassess its technology capabilities and processes, to meet the requirements for digitization, automation, and augmented data analytics. Within this vision, Evonik developed a touchless first-time-right data life cycle process by using external and internal data in a smart way.

A new 'business partner smart app' was developed and is now the central platform for Evonik's business partner data lifecycles. 

With these first innovative steps, the first results already show an enormous increase of business value. On its journey, Evonik had to overcome various challenges of which trust was one of the main challenges. Company-wide trust needed to be built that data could be maintained automatically and in a collaborative way using external data.
Calculate your data sharing business case 
Curious what data sharing can do for you? With data sharing you increase data quality at lower costs. Data Sharing beats manual data maintenance both in efficiency and quality while lowering costs by up to 40%!
Related blogs
Step into the world of master data management with our CDQ Data Sharing Community workshop, held on April 19-20 in Düsseldorf. Over two invigorating days, 45…
Today, the concept of data sharing is a well-recognized best practice approach and an undisputed recommendation by market analysts, researchers and public…
Imagine data so messy, it could be used as a scary Halloween costume. What seems entertaining at certain occasions, is not necessarily needed in the business…