Highest standards in the area of data protection
We protect your data in the best possible way!
CDQ relies on a cloud-based software platform for its data quality applications, used jointly by members of the Data Sharing Community, to maintain and improve their business partner data. In doing so, we focus on state-of-the-art infrastructure and the highest standards in the area of data protection. This means that data records are only shared with other community members if the owners explicitly agree to this process. And, of course, all data we receive is protected through up-to-date protocols and encryption mechanisms.
We comply with EU data protection regulations
All servers of our CDQ Cloud Platform are located within the European Union. The entire CDQ Cloud infrastructure complies with EU data privacy regulations.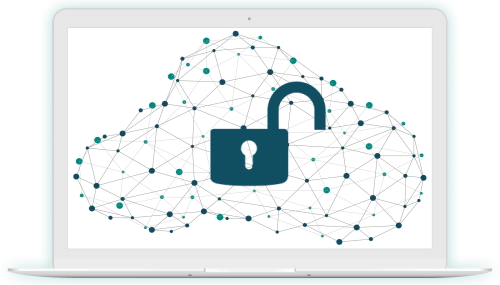 Standardized service auditor report
Control your third-party risk with a strong assurance program
We want to help our customers manage third-party risk. One of the most effective ways to communicate information about our risk management and controls is through a standardized service auditor report.
Our service organization controls (SOC) are audited regularly by an external auditor and reported according to ISAE 3402 Type 2 standard.
Frequently Asked Questions
All data uploaded into the CDQ Cloud and analysis results are stored in individual databases per customer, and users can choose to delete. If a user decides to delete its data, all data will be deleted. No data is cached or withheld. Updates that are disclosed for sharing with other community peers are processed and stored separately. There is no backlink to a user.
No. Data Sharing does not apply to personally identifiable information (PII), but only to non-competitive commercially identifiable information (CII): data about companies and organizations.
No, not by default. The data records submitted to CDQ are only shared with other community members if the owners explicitly agree to this process.
All CDQ cloud infrastructure is deployed on servers in the European Union to comply with current EU data protection regulations.
Questions regarding our cloud security?
If you have any questions about our cloud infrastructure or data security, our experts will be happy to call you back.