Cloud-based software platform to improve your business partner master data
CDQ's cloud-based platform enables fast and reliable analyses, validation, cleansing, and enrichment of your business partner master data while reducing the costs for data maintenance by up to 40%.
We developed this powerful software platform in close cooperation with well-known, internationally operating companies - the members of the CDQ Data Sharing Community. The various modules and data quality tools of the CDQ Cloud Platform are constantly being adapted and developed to meet our customers' requirements.
You can use our Data Quality as a Service (DQaaS) software platform via web applications or fully integrated into your ERP or CRM systems.
Our CDQ Cloud Platform database contains over 196 million business partner records and is not limited to a specific country.
By matching against over 2,100
data quality rules
, our data quality tools ensure high reliability of our records. We've developed the data validation rules together with our community members according to their requirements.
We've integrated over 70
open data sources
into our CDQ Cloud Platform - and are continuously adding more. Supplemental commercial data sources, like D&B, are also available.
Reliable platform to improve your data quality!
The CDQ Cloud Platform includes a wide range of data quality tools for analyzing, validating, enriching, and cleansing your business partner data.
No matter if duplicates, inaccurate tax numbers, incomplete addresses, or suspicious bank accounts: Our data quality tools reliably identify inaccuracies to ensure trusted customer and vendor data.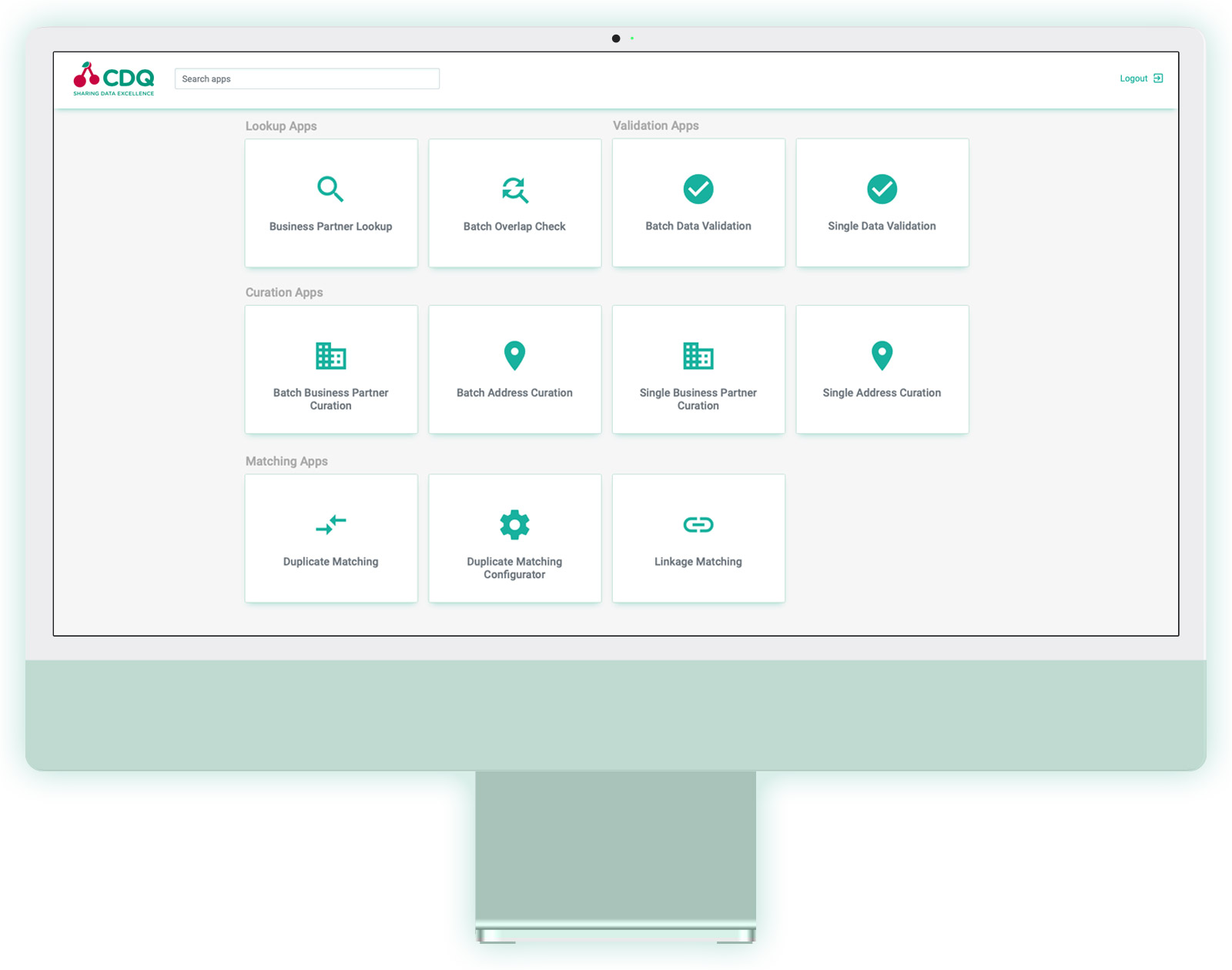 Save time and money in business partner data management
Automate the maintenance of your customer and supplier master data with our pool of 200+ million peer-validated records from 70+ trustworthy sources and avoid time-consuming, error-prone manual work. With our CDQ Cloud Platform, costs can be reduced by up to 40%.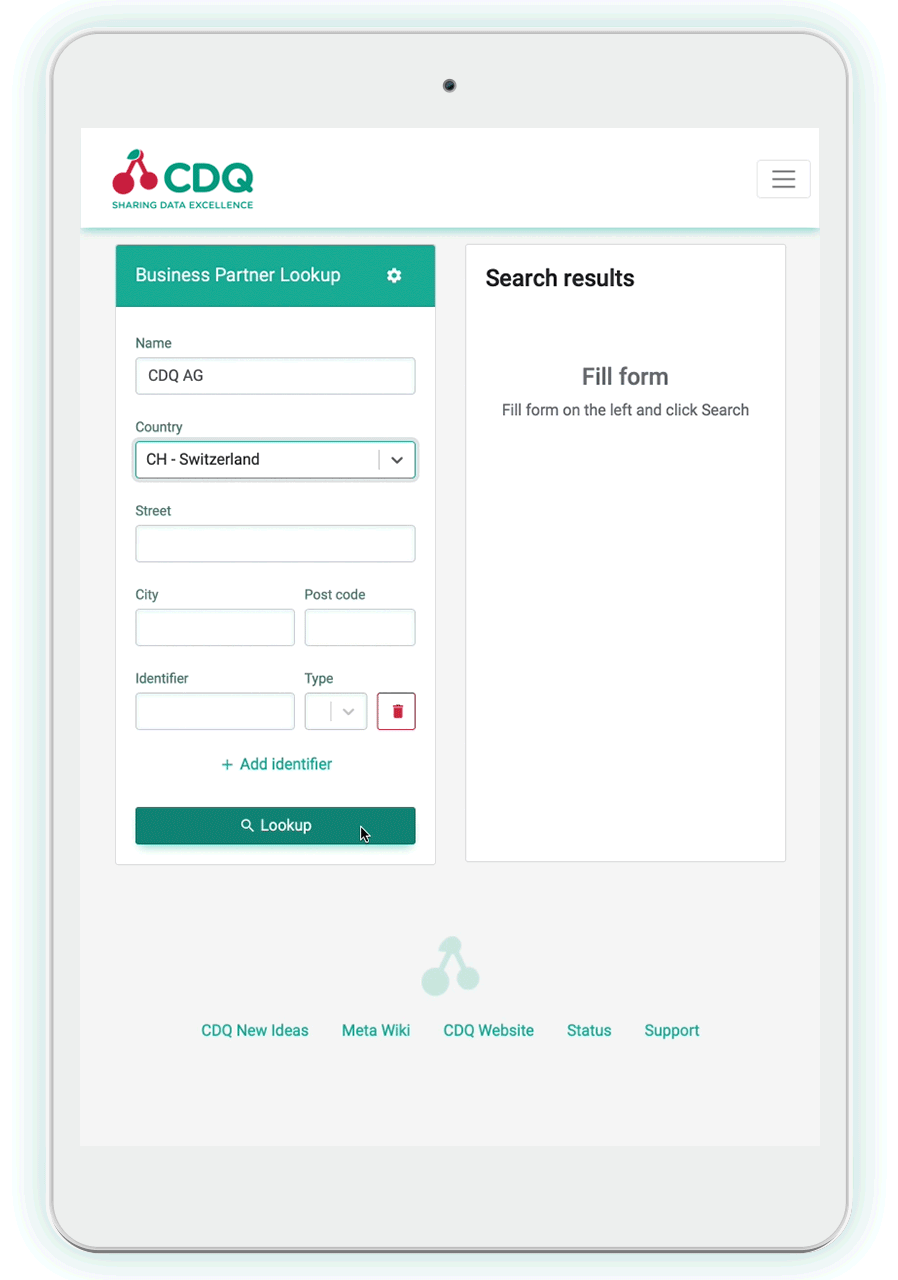 2,100 data quality rules ensure best data quality
Are you using the right legal form for a specific country? Do your business partners' tax numbers have the right format? Existing problems with your master data quality can be identified and resolved using the more than 2,100 data quality rules in our CDQ Cloud Platform.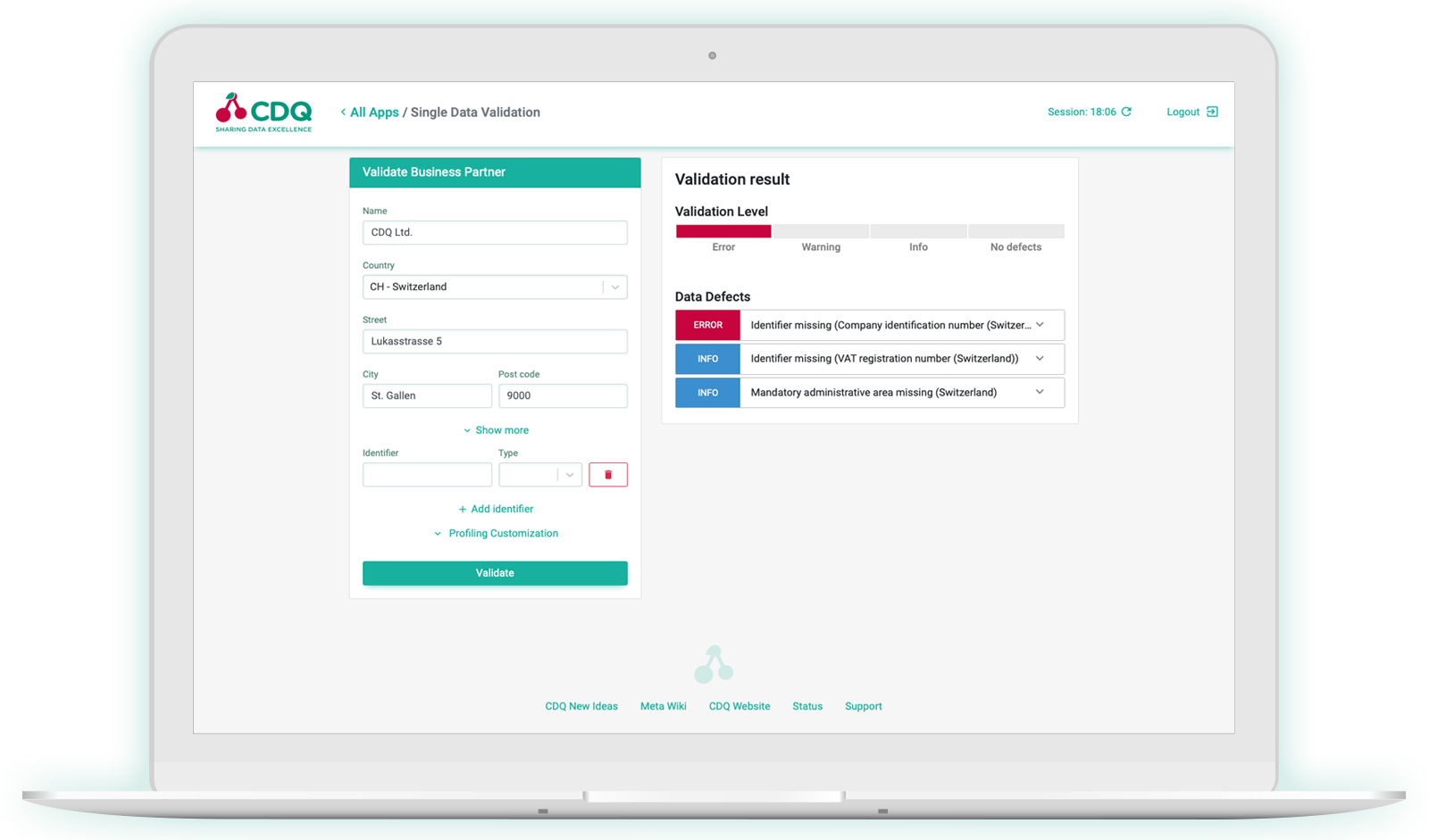 More services & capabilities of the CDQ Cloud Platform
Bank Account Trust Score
Members of our community continuously evaluate the reliability of bank accounts and calculate trust scores.. This enables the reliable detection of fraud attempts.
Data Deduplication
Datasets full of duplicates can't be trusted and cost money. Our Cloud Platform uses AI-based algorithms to identify & cleanse redundant records.
Data Cleansing
Outdated, incorrect, incomplete data of your customers and vendors causes delivery failures, unhappy customers, frustrated vendors, and increased operational costs.
Proactive Record Updates
With our Cloud Platform, we can monitor the data against our integrated registers and provide you proactively with updates for your records.
Legal Entity Data Check
Our Cloud Platform uses an up-to-date database of +2,500 documented legal forms and their standardized abbreviations.
Data Enrichment
Our Cloud Platform enriches your supplier and customer data records for 250+ countries as a batch or API solution to ensure only valid information.
Golden Record
The CDQ Golden Record is the most complete and validated record composed of all internal and external data sources integrated into the CDQ Cloud Platform.
Data Mirror
The data mirror allows bringing together various databases spread throughout your enterprise. This is making it easier to validate, curate, consolidate, and enrich your data continuously.
Data Quality Tools
Our cloud-based data quality tools enable the analysis, validation, cleansing, deduplication, and enrichment of your business partner master data.
Web Applications
Our ever-growing web applications provide ready-to-use data quality tools without complex implementation from day one.
What customers say about the CDQ Cloud Platform