Master data cleansing process made simple: get clean to stay clean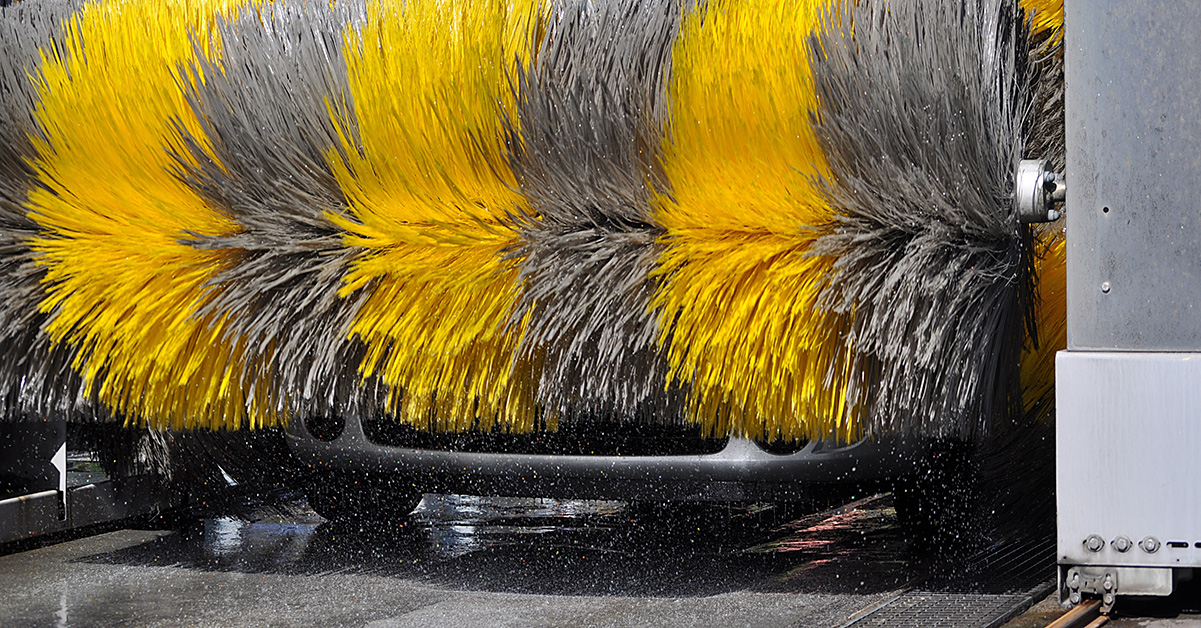 It goes without saying that data is the foundation of any successful organization. It drives insights, informs decision-making processes, and plays a key role in shaping strategy. But here's the thing: if your data is inaccurate or incomplete, it's not doing anyone any favors.
And when it comes to master data, well, that's a whole different story. We're talking about critical information like customer data and vendor data, which simply can't afford to be messed up.
But in day-to-day business operations, data is a fast moving target. Data entry errors, system hiccups, duplicates, and inconsistencies can all lead to inaccuracies and incompleteness, which can have serious implications for your business. That's why it's absolutely essential to have a robust master data cleansing process in place. You want to ensure that your data is as clean and accurate as possible, no matter what.
Despite the potential monotony of the process (spoiler alert: at CDQ we prefer smarter data management), thorough data cleaning is crucial to achieving results and gaining valuable insights from data.  
At its core, master data cleansing is like decluttering your digital closets - removing the outdated and redundant customer and vendor master data, as well as updating and correcting any excise master data. Goal: to keep only what's essential for smooth and optimized system utilization. Because let's face it, over time, we all accumulate a lot of muck in our data closets, and it's important to clear it out for a fresh start.
Data cleansing steps 
When it comes to cleansing your master data, don't forget to define objective of your get-clean project. Is it migration to SAP? Which domains are in scope? This means taking the time to identify the specific data sets that need to be cleansed, including which fields are most critical to your business operations, as well as the systems and applications it's residing in. It's also important to establish the goals of the project, such as improving data quality, reducing errors, or enhancing data analysis capabilities. This way, you can be sure that you're addressing all the necessary data and avoiding any unpleasant surprises down the line.
Remove duplicates
Eliminate any duplicate or irrelevant observations from your dataset. Duplicate data can be a significant issue in business partner master data, leading to confusion and inefficiencies. It's important to establish a process for ongoing duplicate data management, to ensure that new duplicates are not introduced into the system.
(Read more about Mission: Deduplication)
Validate and update data
This involves verifying the accuracy and completeness of the data and making any necessary updates or corrections. You can use data cleansing tools to automate this process, which help to reduce errors and improve data quality. It's also important to establish a process for ongoing data validation and updating, to ensure that your business partner master data remains accurate and up-to-date over time.
Standardize and normalize data
Standardizing and normalizing your business partner master data can help to improve data quality and consistency. This involves establishing a set of rules and guidelines for how data should be entered, formatted, and stored.
Monitor and maintain data quality
Regular monitoring and maintenance of your business partner master data is crucial for ensuring that data quality remains high over time. This involves establishing processes for ongoing data validation and updating, as well as identifying and addressing any emerging data quality issues.
You should also establish metrics for measuring data quality, such as accuracy, completeness, and consistency, and track these metrics over time. By regularly monitoring and maintaining data quality, you can ensure that your business partner master data remains accurate and up-to-date, enabling you to make informed business decisions.
The benefit
Improved decision-making
Clean and accurate data provide insights that inform decision-making processes.
Improved efficiency
With clean data you can reduce the time and effort required to manage the data.
Reduced costs
Data cleansing can help reduce costs associated with managing incorrect data, such as the cost of correcting errors, resolving duplicates, and managing inconsistencies.
Data cleansing gets easier when performed continuously
With CDQ, you can unlock a comprehensive solution for managing the quality of business partner data, including data cleansing, data enrichment, data standardization, and data governance (which is not limited to syntax checks but also concludes semantic checks). With real-time searches across connected data sources, CDQ services allow for the automatic identification of relevant information about the business partner.
Therefore, the process of creating or updating business partner records goes faster and less error-prone.
CDQ services are also highly effective for master data cleansing in batch mode or when manually creating or updating business partner data. For any migration project, the accuracy and completeness of customer and supplier databases is crucial. With CDQ, you can easily identify and enrich data, while different quality measures allow you to assess the level and quality of the enrichments.
All of the results generated with our services can be accessed through technical interfaces or in standardized reports, making it easy to integrate them into your existing data management workflows. Additionally, you can analyze enrichment results in your favorite BI tools or standardized BI dashboards and reports provided by CDQ.
In large merger & acquisition projects, data cleansing may be a challenge. But at CDQ we're all about smart solutions for managing data. For example, when going through a massive merger, one of our clients was able to consolidate over 1.3 million customer and vendor records of two companies into one database. How much time did it take? 10 weeks! Including elimination of over 80,000 duplicates and improved data quality in over a million records.
Another client saved three weeks of manual work by letting CDQ Suite complete 93% of their Japanese customer records that were lacking zip codes.
Act or wait until things get ugly?
Unclean data can hinder project success, but master data cleansing is mostly ignored or left for last minute. With CDQ you can ensure a smooth transition, with data creating value already during transition phase. This means clean, consolidated data is used before, during and after the migration, e.g., to S/4HANA.
By combining best cleansing tools with best data content, your initial clean-up will result in:
Clean company names​: identification and removal of misplaced information in name fields
Translated legal names​: translation of legal names into Latin-character versions. (In case of no reference, names are transliterated​)
Validated and removed invalid identifiers: tax and business identifier qualification is open to all connected registers, and not limited to EU VAT numbers
Translated and normalized addresses: transforming addresses into different languages, e.g. all English, auto-detected local language, or specifically selected target languages.
Consolidated supplier and customer records​: with country-specific matching configurations and data pre-processing and only little knowledge required​

Further capabilities enable continuous monitoring of business partner data with reduced implementation effort:
Over 2100 ready-to-use data quality rules plus reference data like ISO Codes, legal forms, etc.
Record deduplication is optimized by country-specific intelligence and uses AI-based algorithms to identify & cleanse redundant records.
Verification and enrichment with open data sources (e.g., legal name, legal address, identifier) and commercial data sources (e.g., industry, directors, hierarchies)​
Harmonization, conversion to Latin characters, translation, correction, and enrichment via external address data sources.
Address check can be customized to business application requirements (e.g., SAP) and country-specifics (e.g., assignment of PO Box data)
Rule based data quality check for name, legal form, address, business and tax identifier​s
Integration with other systems and data sources, including ERP systems, CRM systems, and marketing automation systems, to ensure data consistency and accuracy across an organization.

Master data cleansing is an essential process for any organization that wants to ensure clean and accurate data. By implementing a master data cleansing process, you can improve decision-making, efficiency, reduce costs, and enhance the customer experience.
So, will you act now or wait for things to get ugly?

Related blogs
We all know that trusted business partner data empowers organizations to uncover new opportunities, build stronger relationships, and enhance their market…
Payment fraud is on the rise and its methods continue to evolve as technology advances and security measures improve. In this article, I will discuss some of…
At CDQ, we take data quality seriously. And at the core of our data quality journey lies the active involvement of our Data Sharing Community. We believe that…