The Data Value Formula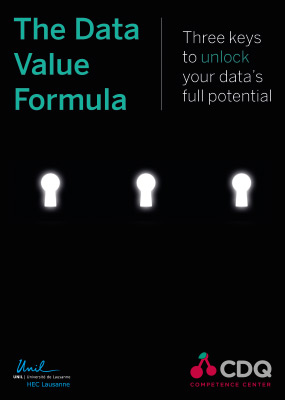 Today, access to valuable data is a superpower. But just having a lot of data is not enough. In their recent e-book, CDQ data experts from the Competence Center Corporate Data Quality (CC CDQ) explain how to turn data into business value using a simple model – the Data Value Formula.
The formula has three elements: Data Volume, Data Quality and Data Use. To showcase the data value formula and its practical application, we invite you to read the complementary ebook.
Category: Data Strategy Type: Ebook Year: 2020