15+ years of data management expertise
CDQ is global leader in collaborative data management
CDQ emerged from the University of St. Gallen in Switzerland. We are the global pioneer in collaborative data management with more than 15 years of data management expertise.
 
CDQ has developed the first suite for collaborative data management with its core Data Quality as a Service (DQaaS). The goal is to provide 100% data quality with zero maintenance. This suite automates data maintenance and maximizes the potential of enriched data.
 
We leverages data sharing as the best way to better data, so companies can tackle data quality together.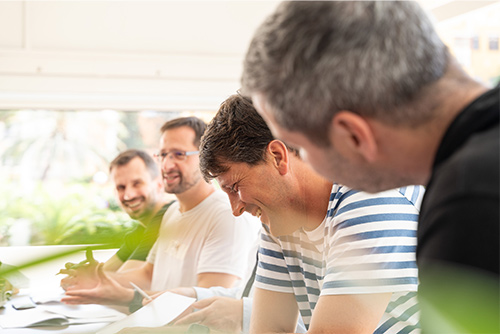 Our mission, vision & values
Every company suffers from poor data quality. We help businesses get rid of tedious data maintenance work to achieve the highest data quality in a sustainable way. Throughout this growth process, we stay the family of experts, as we are today, and keep our innovative mindset.
As a global leader in collaborative data management, CDQ delivers 100% data quality with zero maintenance for data-driven organizations. How? We make Data Sharing and AI-driven data maintenance a reality.
CDQ's core values are sharing, growth, ambition, focus and respect.