FAIR Enough? Enhancing the Usage of Enterprise Data with Data Catalogs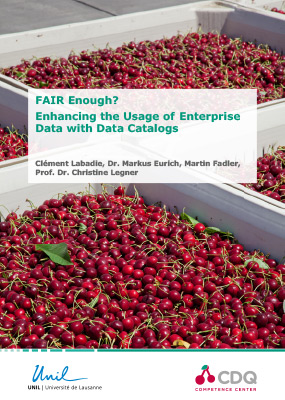 With increasing relevance of data as a strategic asset, companies strive to make data FAIR, i.e. findable, accessible, interoperable and reusable. Data catalogs are considered an important means to realize these aspirations.
We propose a taxonomy of data catalog initiatives and present 3 detailed case studies that illustrate typical approaches to data catalogs. Our findings contribute to the ongoing discourse on the FAIR principles by elaborating on their significance in the enterprise context and analyzing their operationalization by means of data catalogs.
Category: Data Management Applications Type: Case study Year: 2020