We are happy to announce the three finalists of the CDQ Good Practice Award 2022: MSD, Nestlé, and SAP. The finalists will present their good practices to the CC CDQ community during the next workshop on November 30, 2022:
The winner will be announced during the 2022 CDQ Good Practice Award ceremony in the evening of the same day.
Thank you to all participants for their excellent contributions and their time and effort spent for preparing their submissions! We received a number of very good applications. Again, like in previous years, it was a neck-and-neck race.
To those participants who did not make it into the final round: Please rest assured that the time and effort you spent for writing your application was not wasted! The next opportunity to submit your good data management practices is in September 2023.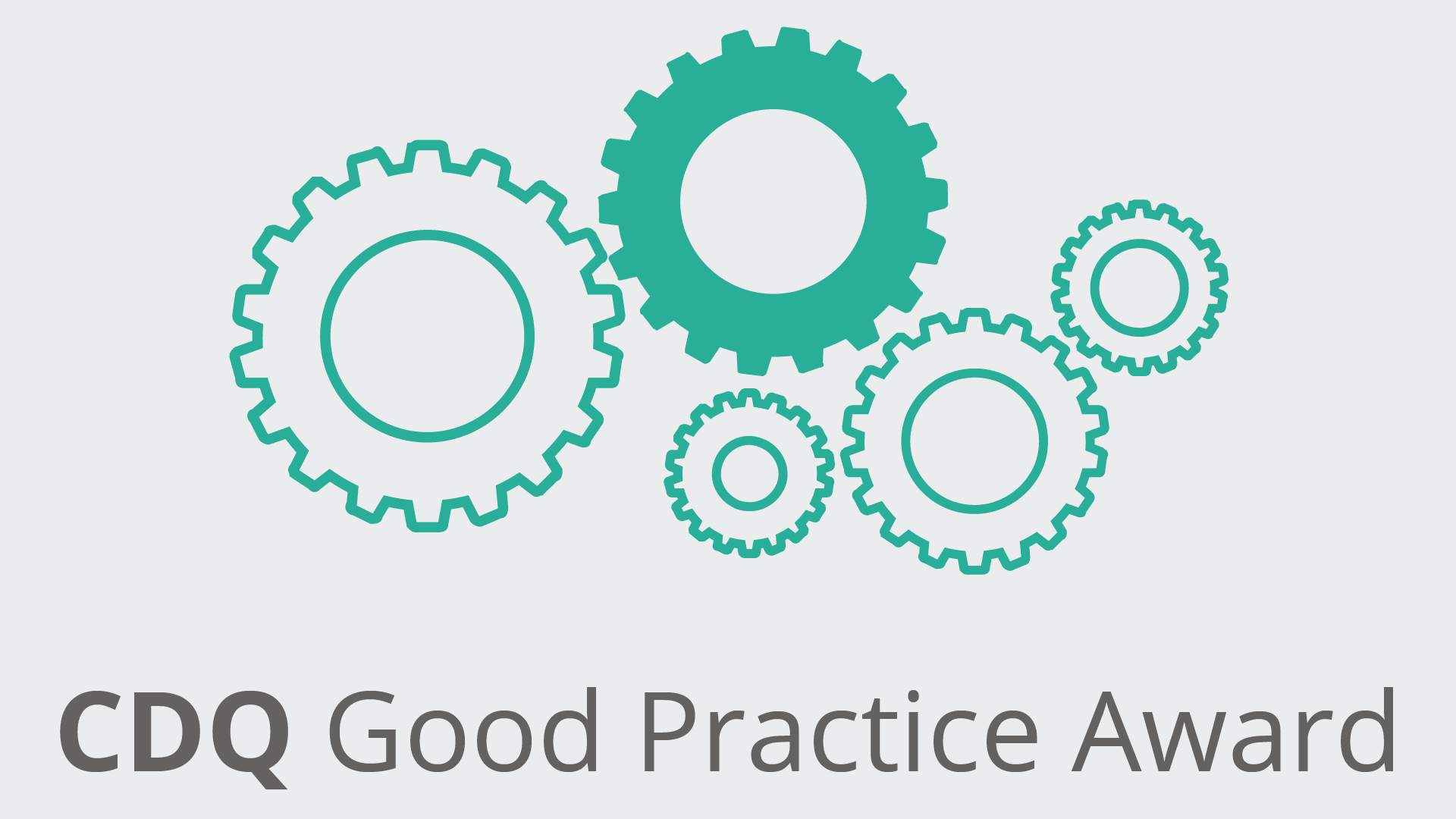 MSD
Merck's Enterprise Data Quality Score driven Data Excellence approach in Supply Chain Management
Master Data Management and Data Quality Management are foundational enabler for Merck's Manufacturing Division (MMD) digital transformation. To improve Data Quality Monitoring and to support Data Remediation, an Enterprise Data Quality solution with an user-centric Dashboard and a new Data Quality Score methodology was introduced by July 2021. It provides meaningful information and KPIs allowing to prioritize and focus on what really matters in terms of business impact caused by data defects.
Nestlé
Improving business speed and efficiency through automatic Material activation
Materials are critical data elements as they represent Nestlé's ingredients, packaging materials, semi-finished and finished products in the digital environments. Quality and timeliness are key to support effective business processes. Material Data creation is a complex, workflow intensive process having to be repeated for every plant where it will be used. On top of being lengthy and complex, it requires many business experts to understand the details of several material fields to enter the right value for a specific context. This is also leading to many data quality issues negatively impacting business efficiency. Nestlé's idea was to automate as much as possible the population of material fields using Pre-defined Business Rules, to have a consistent, fast, and transparent material activation process even in times of organizational changes.
SAP
Spin straw to gold
By unlocking the value of data, SAP enables its marketing organization to run more targeted campaigns and generate more revenue for SAP. Leveraging machine learning, SAP is able to scale a data mapping process turning free text data collected from the customer into structured master data that marketing & sales can make use of. Following a step-wise approach, SAP was able to capture business value along the different phases of the project, ensure end user acceptance and providing integration into the existing tool and architecture. The resulting mapping table is a powerful data product in itself and will enable SAP to take next steps to maximize the value of this case.