You want to have visibility on and benchmark your business partner data quality?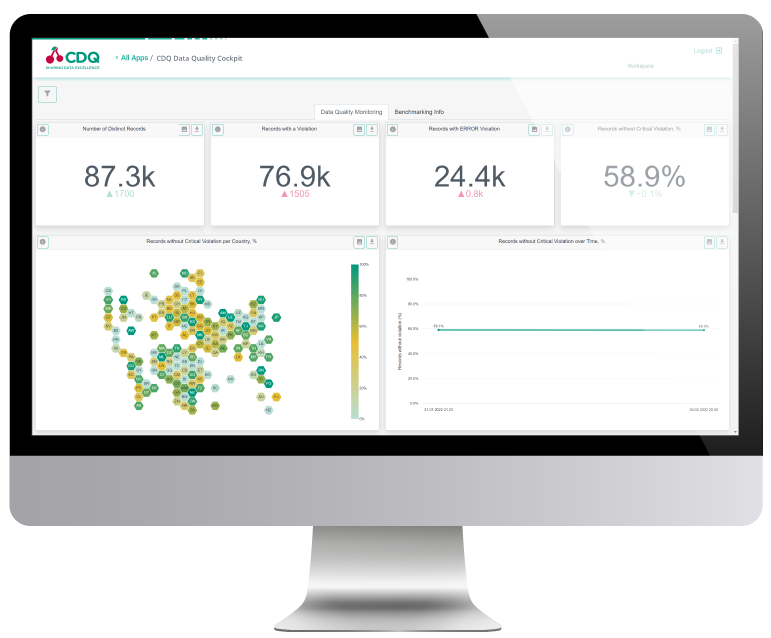 Data quality assessment
Find out how much of your existing data is correct, complete and fit-for-use - done via a rule-based data quality assessment.
One-time de-duplication
The dashboard identifies duplicate records across all your systems.
Data quality benchmarking
Get to know the truth about your data quality status and how your industry peers are performing.
Disclaimer
All contracts signed before August 2022 get a 10% discount*
*10% for the first contract year when signing a self-prolonging, 3-year contract
Get in touch
What makes CDQ special
Our data quality report is based on +1500 data quality rules – out of the box and fully customizable. When we say rule, it is not just a simple 'format check', but comprehensive semantical rules, including country-specifics.
CDQs data quality rules know-how comes from +200 data quality projects within the last 16 years. All our rules are consistently influenced by our sharing community and updated by CDQ domain experts.
The tax and business identifier qualification is not limited to EU VAT numbers. Our platform is open to all connected registers – including audit-trail.